Tanzania | Two South Africans arrested in anti-gay crackdown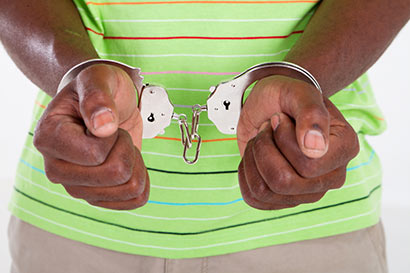 There are reports that two South Africans are among 12 men arrested in Tanzania on charges related to homosexuality.
According to AFP, Dar es Salaam police head Lazaro Mambosasa told journalists that the men were arrested in the city's Peacock hotel.
In addition to the South Africans, the group also includes a Ugandan, while the rest are believed to be Tanzanians.
Mambosasa accused the men of "promoting homosexuality", adding that, "Tanzanian law forbids this act between people of the same sex, it is a violation of our country's laws."
The hotel's manger was among those arrested, apparently for providing accommodation to the men.
It's believed the group was taking part in HIV training hosted by an international NGO, the Bridge Initiative.
EWN reports that South Africa's International Relations Department is trying to verify details of the incident.
Tanzanian LGBT activist James Wandera Ouma told Mambaonline that the authorities have not revealed further information about those arrested.
"It looks like they [the South Africans] were there for training," he said, "but I do not have their names yet. We are trying to get the police to tell us but they refuse to say anything. We have no lawyer who can deal with it at the moment."
Ouma has previously called on tourists to boycott Tanzania, and especially Zanzibar, which is a popular travel destination for South Africans.
Last month, 20 individuals were arrested for "suspicion" of homosexuality at an HIV workshop in Zanzibar.
In the past year, the country has seen an alarming spike in anti-gay rhetoric and crackdowns against the LGBT community. This includes shutting down 40 facilities that offered life-saving HIV services to men who have sex with men.
Sex acts between men are illegal in Tanzania and carry a maximum penalty of life imprisonment. While sex acts between women are not specifically banned in most of the country, they are illegal on the semi-autonomous islands of Zanzibar and are punishable by up to five years' imprisonment.
On Wednesday, the Daily News said that police also raided a "homosexual community wedding party" in Zanzibar earlier this month and "managed to foil the two separate weddings".
In response, the secretary of the Imams Association of Zanzibar, Sheikh Muhyddin Zubeir Muhyddin, warned that homosexuality is putting children at risk of "immorality" and "evil deeds". He called on the government "to spare no efforts in investigating people behind the promotion of homosexuality activities in Zanzibar" and demanded that they be "prosecuted and punished severely".
The Tanzanian authorities reportedly carried out forced anal exams on suspected gay men in Zanzibar in December, a practice that human rights group equate to torture.