Family devastated by murder of Gauteng transgender woman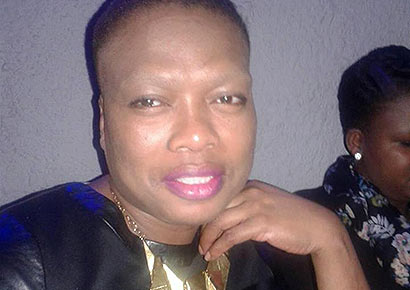 Joan Thabeng, a transgender woman from Gauteng, has been murdered and dragged though the streets of Mohlakeng, in a possible hate crime.
Rights group Access Chapter 2 (AC2) reports that on 11 November, Thabeng left a friend's house after receiving a call from her boyfriend asking her to visit.
Thabeng's body was found in the early hours of the next morning, on Crescent Street in the Randfontein township. It appeared that her body has been dragged along the street. Further investigations on Thabeng's injuries are being conducted by post mortem.
A suspect has been identified but not yet arrested. The suspect has denied knowing Thabeng, despite family and friends confirming that she and the suspect knew each other.
AC2 claims that the suspect has "a criminal record of hate crime and is well known for this in the community".
According to Thabeng's Facebook page, she studied at Roodepoort College and worked for the Department of Health.
Activist Thabiso Mogapi wa Tsotetsi, Chairperson of Action For Social Justice International, told Mambaonline he had known Thabeng for years and that she firmly identified as a transgender woman.
"She always said, 'I am not gay, I am a woman'. Hence she was always in the company of women wherever she was going, even for clubbing," he said.
Thabeng was buried on 18 November, following a memorial service on 16 November, attended by friends, family and LGBTI activists.
The matter is being investigated by the Randfontein Police who have been in touch with the deceased's family and friends. A docket has been submitted to the court. Friends and family have agreed to testify during court proceedings.
"The family is shocked, saddened and has experienced psychosocial trauma," said AC2 in a statement. "The deceased's family is apprehensive about the justice system on the basis that they are from an underprivileged background."
The group also noted that the deceased was the breadwinner in the family. "The case has brought to light many of the challenges faced by LGBTI people including gender based violence, hate crime and a lack of faith in the justice system."
According to a study conducted by the Love not Hate Campaign, LGBTI murders may be more common in the lower living standard measure (LSM) and in the black community. Almost half of black LGBTIs who participated in the survey knew of a murder of an LGBTI person motivated by hate.
The report suggested that confidence in the justice system is low and very few incidences of discrimination are reported to the police, despite their serious nature.
AC2 has been asked by the family to assist in following up on the case and will also provide them with psychosocial support.
"We will be working within the area to address the challenges and help empower LGBTI people," said the group. "We seek to empower more people to report incidences of hate crime and ensure that the justice system efficiently resolves these cases."