Tanzania | Woman arrested, another on the run over same-sex kiss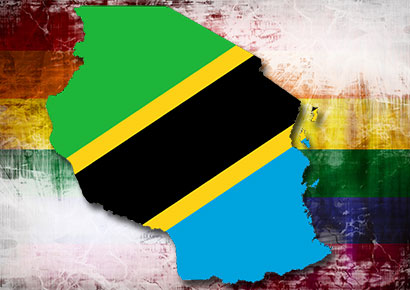 Police in north-western Tanzania have arrested a woman and are hunting for another after they were filmed kissing and hugging at a party.
The authorities targeted the first woman, who is from the town of Geita, after a video clip of the same-sex affection was shared on social media.
The video is also said to show the other woman offering the woman who was arrested a ring, described by some as a marriage proposal.
"I can confirm that a Tanzanian woman is under police custody over that video clip. We will issue more details later after we conclude our investigation," Geita police chief Mponjoli Mwabulambo told Reuters.
Ahmed Msangi, the region's police chief, told AP that officers are searching for the second woman and other individuals seen in the video. He said it was "just a matter of time" before they were all arrested.
Msangi added: "The plan is to eliminate the entire chain of people involved or supporting homosexuality for the betterment of the generations."
Tanzania is in a midst of a widespread crackdown on LGBTIQ people, including arresting individuals for the non-existent crime of "promoting homosexuality". Those arrested often face forced anal exams to "prove" that they had engaged in sex.
Last year, the government shut down 40 facilities that offered life-saving HIV services to men who have sex with men (MSM), severely hampering efforts to tackle the spread of the virus in the country. It has also banned the provision of lubricants to MSM.
While sex acts between men are illegal across Tanzania and carry a maximum penalty of life imprisonment, advocating for LGBTIQ equality or simply being gay or lesbian are not illegal per se. Sex acts between women are outlawed on the semi-autonomous islands of Zanzibar and are punishable by up to five years' imprisonment.
In September, 20 individuals were arrested for "suspicion" of homosexuality at an HIV workshop in Zanzibar.
In October police arrested 13 people, including two South African lawyers, at a hotel in Dar es Salaam for meeting to discuss challenging the government's ban on providing HIV services to MSM. They too were accused of promoting homosexuality.