Mr Gay World 2018 Grand Finale Highlights Gallery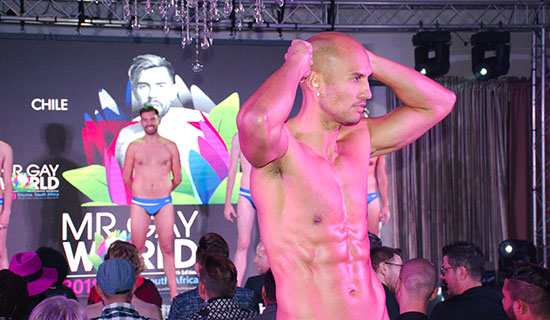 A group of 19 delegates from around the globe competed in the Mr Gay World 2018 grand finale in Knysna, South Africa on Saturday.
With Israeli diva Lina as the headline act, the night was the culmination of a week-long series of challenges that brought the diverse contestants together.
It all climaxed in the crowning of Australian reality TV star and cook Jordan Bruno as Mr Gay World 2018. Bruno also won a host of categories such as best interview, best formal wear, Mr Photogenic and best social responsibility campaign.
The first runner-up was Ricky Devine White from New Zealand, followed in third place by India's Samarpan Maiti. The top five was rounded off by Po-Hung Chen from Taiwan and João De Oliveira from Portugal. South Africa's Karabo Morake won best national costume.
Check out our exclusive pictures of the big night by Neil Coulson below.