Durban Pride 2018 (In Pictures)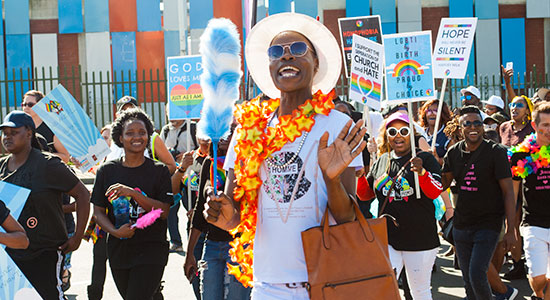 The 2018 Durban Pride parade and festival took place at Gugu Dlamini Park on Saturday, June 30. Many came out dressed in bright LGBT+ rainbow colours  to commemorate this year's theme, Keeping the Promise to LGBTQI+ People.
The event began with a march at noon from the park, past City Hall and back to the venue. Participants held up rainbow pride and transgender flags as well as placards calling for LGBTQ acceptance.
The post-march event was filled with a lineup of musical performances throughout the afternoon and into the evening. Read our full report here, and check out all the pictures below.