85 governments around the globe are restricting LGBTIQ civil society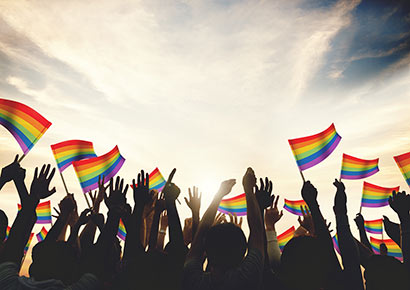 An alarming number of governments around the world are trying to silence the movement for equality by preventing the formation and registration of LGBTIQ civil society organisations.
In a new report, The Global State of LGBTI Organising: The Right to Register, OutRight Action International found that LGBTIQ organisations are unable to register or cannot be found in 85 of 194 countries.
OutRight said this has been happening amidst an intense crackdown and large-scale arrests of LGBTQ people over the last year in places like Russia, Egypt, Indonesia, Tanzania and more.
The research collected data on thousands of organisations across 5 global regions and determined the registration status of a set of 864 organisations.
The study found that many organisations globally cannot register if they explicitly state that their aim is to serve LGBTIQ people or address their concerns. Governments often deny registration on religious and moral grounds, to limit the fundamental freedom of assembly, and have gone so far as to call LGBTIQ organisations a threat to national security.
"History shows that progress on LGBTIQ rights have come through activism and visibility," commented Maria Sjodin, Deputy Executive Director, OutRight Action International. "When states suppress LGBTIQ organisations, they are really trying to stop LGBTIQ people from gaining basic human rights and equality."
Without an official registration status many funders are unable to support LGBTIQ organisations and sometimes even opening an organisational bank account is impossible, explained OutRight. Non-registered LGBTIQ organisations may not be able to meet with government officials, and sometimes not even hold their own meetings without breaking the law.
"The data we have collected for this study shows that in many countries LGBTIQ organisations are unable to register in the same ways that organisations serving any other population can," said Dr Felicity Daly, Global Research Coordinator and author of the report.
OutRight pointed out that without legal recognition, groups may be forced to go underground, avoid public activism, be relegated to a hidden social network or group, or to even work illegally. In the worst cases, they experience state surveillance, indiscriminate arrests, and state sanctioned violence.
The report includes in-depth case studies from Belize, China, Lebanon, Germany, Nigeria, Russia, St Lucia, Singapore, Tanzania and Tunisia and presents the experiences of 22 LGBTIQ civil society leaders seeking or maintaining their registration status.