10 facts you need to know about online hookups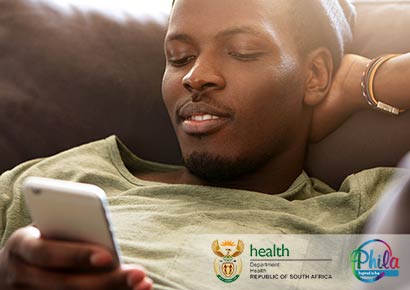 Online dating and hookups have become part of daily life for many gay, bi and other men who have sex with men. They are not only a way for us to meet each other but can also be a fun and sexy way of expressing our sexuality.
In many ways, these services are a liberating development for men who have sex with men, many of whom have been forced to live in the shadows.
Here are some interesting and useful facts you should know about online hookups:
1. South Africans were behind the first major man-to-man dating site, Gaydar. Launched in 1999, the London-based service was created by Capetonians Gary Frisch and Henry Badenhorst and changed the way that gay men across the world interacted. MeetMarket.co.za was the first exclusively gay South African-based dating service – and is still going.
2. It's been reported that 80% of gay men now find their boyfriends or partners through apps and dating websites (in 2001 this was only 14%). These services have been embraced by men who love men in large part because they are a way of avoiding social stigma, discrimination and, in some countries, being arrested for being who we are.
3. The next major development in digital hookups came with the rise of mobile dating apps, and the use of GPS technology. This allows users to see where other guys are located, at any time, and interact with those who are near them. Launched in 2009, Grindr, in particular, became the leading app in harnessing this amazing online technology.
4. Don't be too trusting. According to one study, anywhere from 50% to 80% of people who use online dating services lie about themselves on their profile; such as their age, weight and height. People also often use photos that can be years out of date.
5. Dating services also be misused by those in charge. The police in some countries where same-sex relationships and sexuality are illegal, such as in Egypt, have been known to use dating apps to entrap men. There have been reports that police officers will arrange fake hookups to arrest men (or to blackmail them).
6. Criminals and scammers are another serious concern. They may arrange fake dates with users, and then hold them hostage, beat and rob or blackmail them. There was a recent spate of these attacks in Pretoria. Many victims don't report these incidents because they are unable or unwilling to be open about their sex life – or just feel embarrassed to have been scammed.
7. Keep yourself safe. It's been suggested that you first meet a date in a public place, stay for coffee or a drink, before hooking-up. Also, instead of meeting a stranger at his or your place, which could be risky, you could rather get together at a sex-friendly venue (like a sex club, bar or steam bath). Here are some more safety tips.
8. Your health is a consideration. Some studies have linked a rise in HIV and STIs (sexually transmitted infections) among men who love men with the use of online dating apps. A 2016 US study found that 50% of men who have sex with men who were diagnosed with HIV said they believed that a man they met online had given them the virus.
9. Always carry your own condoms (such as Max condoms) and water-based lube (and consistently use them) when you hook up. Don't assume that your hookup will have these available. If you do regularly hookups and are HIV negative, start using PrEP; the easy daily pill that protects you from HIV. (While PrEP stops you from becoming infected with HIV, only condoms and lube can help you avoid other sexuality transmitted infections – so consider using both options).
10. Remember to get tested regularly to know your HIV status and get on treatment asap (if needed). If you're not comfortable going to a clinic, you can buy an easy HIV self-testing kit at your nearest chemists today. You can then test in the privacy of your own home before deciding what to do next. If you are positive, it's not that big of a deal; you can go to the nearest health care facility as treatment is free, easy and effective.
So what's the conclusion to all this info? Here's my take: Enjoy your life on your terms. You don't have to apologise for or justify your sexuality and how you express it, to anyone. At the same time, don't compromise your safety and health. Use both your 'heads' when taking decisions and make 'smart sexy sex' your motto.