Australia to block schools from expelling gay students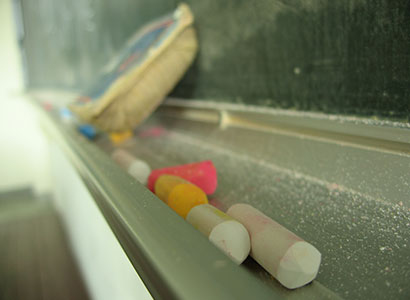 Following an outcry, Australian Prime Minister Scott Morrison says he will put a stop to religious schools expelling gay students because of their sexuality.
The move is in response to leaks from a contentious government appointed review on the issue of religious freedom, known as the Ruddock Review.
Submissions to the review from religious groups, including the Catholic Church and the Anglican archdiocese of Sydney, called for the law to allow them to discriminate on the basis of religious beliefs.
LGBTQ and human rights groups recommended the opposite, saying that any state laws allowing such discrimination must be repealed and demanding that LGBTQ students be protected.
While the results of the Ruddock Review are only set to be released later this year, leaks have claimed that it has recommended allowing religious schools to "discriminate in relation to students on the basis of sexual orientation, gender identity or relationship status."
This led to widespread outrage, and Morrison, who is an evangelical Christian, having to release a statement on the matter. He claims that the reports have misrepresented the review's proposals resulting in "unnecessary confusion and anxiety for parents and students alike."
He said in a statement on Saturday that, "To address this issue I will be taking action to ensure amendments are introduced as soon as practicable to make it clear that no student of a non-state school should be expelled on the basis of their sexuality."
Morrison added: "I believe this view is shared across the Parliament and we should use the next fortnight to ensure this matter is addressed."
In some Australian states, it is legal for private schools to discriminate against gay students and teachers based on their sexuality.
Opposition leader Bill Shorten from the Labor Party came out in support of moves to repeal these laws.
He commented on Twitter: "As a father, I try and teach my kids to treat everyone with respect. I've written to the Prime Minister offering support to remove the current laws which allows discrimination against children because of who they are. It's the right thing to do."
The Australian public overwhelmingly voted to legalise same-sex marriage last year.