Kanarie to show for 6th week on local cinema circuit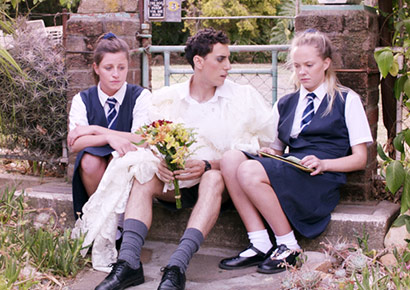 Gay coming of age musical drama, Kanarie, has surpassed expectations and has been extended to a sixth week at selected local cinemas due to popular demand.
The film, based on a true story, is set in 1985 South Africa at the height of apartheid, which serves as the backdrop for an untold love story and a journey to self-acceptance.
Kanarie (Canary), directed by Christiaan Olwagen and starring comedian Schalk Bezuidenhout, has been critically acclaimed in South Africa and internationally. It has won 13 awards to date from film festivals around the world.
The movie's distributor, Filmfinity, announced that the film will extend one more week at the following sites nationwide: Ster Kinekor Nouveau V&A Waterfront, Ster Kinekor Tygervalley centre, Ster Kinekor Somerset Mall, Ster Kinekor Nouveau Brooklyn Mall and Ster Kinekor Nouveau Rosebank Mall, as well as the Labia theatre on Orange street, Cape Town.
The decision to extend a film's run is made by the distributor weekly, based on ticket sales of the preceding week.
The producers also announced that Kanarie had passed the R1,2million box-office mark, which is seen as a benchmark for local South African commercial films.
"With Kanarie being more of an art-house, LGBT focused feature, we are extremely pleased with how the film performed at the local box office," said Jaco Nothnagel, Head of Marketing and Associate Producer at Marche Media. "We would like to encourage those who have not seen it to make an effort and see it on the big screen this weekend."