Trailer for Matt Smith's Robert Mapplethorpe biopic is out (Watch)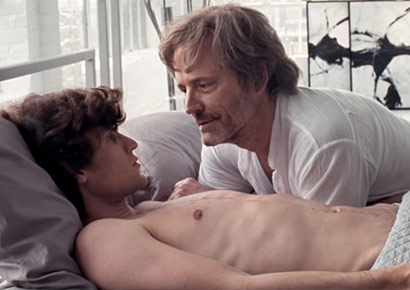 The first trailer for the upcoming biopic about the famously explicit and influential gay photographer Robert Mapplethorpe has been released.
Matt Smith (Doctor Who, The Crown) plays the American artist, whose work is known for its stunning beauty as well as provocative and explicit male nudity and sexual and BDSM themes.
Directed by Ondi Timoner, the movie depicts the photographer's life; from his rise to fame to his untimely death from Aids-related complications in 1989, at the age of 42.
Mapplethorpe also looks at how he discovered himself both sexually and artistically in New York City throughout the 70s and 80s.
Mapplethorpe has been described as one of the most important artists of the 20th century and his homoerotic work sparked furious debate in the US over efforts to censor his photographs and exhibitions.
The film starts moments before he and [rock artist] Patti Smith moved into the famed Chelsea hotel, home to a world of bohemian chic. Here he begins photographing its inhabitants and his new found circle of friends including artists and musicians, socialites, film stars, and members of the S&M underground
"Mapplethorpe's work displayed eroticism in a way that had never been examined nor displayed before to the public," say the producers. "The film explores the intersection of his art and his sexuality along with his struggle for mainstream recognition. Mapplethorpe offers a nuanced portrait of an artist at the height of his craft and of the self-destructive impulses that threaten to undermine it all."
The film screened at the 2018 Tribeca Film Festival in April and was generally not well received by critics, although Smith was praised for his performance. Watch the trailer for Mapplethorpe, which is set to be released in the US in March next year, below.