Tunisia | Bid to free man raped, robbed, then arrested for homosexuality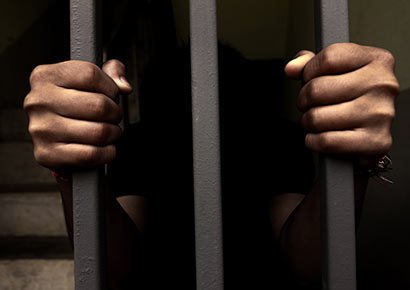 Activists are calling on Tunisia to free a young man who was arrested for homosexuality after he reported to the police that he'd been robbed and raped.
Twenty-two-year-old Anas was lured on Facebook into meeting two young men in the city of Sfax who then attacked and raped him, also stealing his phone and jacket.
He went to the police to report the attack and, in a gross miscarriage of justice, officers instead arrested Anas on charges of homosexuality.
Both male and female same-sex sexual activity are illegal in Tunisia, with a maximum sentence of three years in prison.
Anas was further traumatised and abused when the prosecutor ordered him to undergo an anal exam to gather "evidence" of him having engaged in same-sex sexual activity.
The practice of forced anal exams has been condemned by human rights and medical groups around the world. The exams are highly unreliable and constitute cruel, degrading, and inhuman treatment that amount to torture.
Now, Tunisian LGBTQ rights group Shams and All Out have launched a petition calling on the country's Prime Minister, Youssef Chahed, to ensure the immediate release of Anas.
Anas remains in jail and his trial is set to start on 11 February. "He is constantly harassed and attacked by his fellow inmates and he's on the verge of a nervous breakdown," said the activists on the petition page.
In 2017, Tunisia told the UN Human Rights Council that, in future, anal examinations would only be conducted with the consent of the person and in the presence of a medical expert.
Activists argue that this pledge is meaningless as the courts are likely to assume that a refusal to undergo the exam is an indication of guilt.
In a March 2016 report, Human Rights Watch documented the abuse of gay men and men perceived to be homosexual by Tunisia's police. Victims claimed that officers had subjected them to beatings, forced anal examinations, and routine humiliating treatment.