Fezile Mkhize is Cosmo SA's Sexiest Man of 2019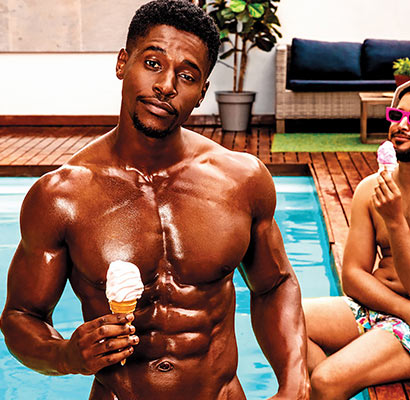 Is there a doctor in the house? Drop-dead-gorgeous Top Billing presenter and medical doctor Fezile Mkhize has won Cosmopolitan magazine's sexiest man title for 2019.
The 27-year-old was pronounced South Africa's sexiest man at the Cosmo pool and pizza party at The Capital on the Park in Sandton on Saturday.
His win was the result of a popular vote in which the public could choose their favourite contestant. Fezile's incredible charm and impressive physique earned him the top spot.
"Thank YOU!" he wrote on Instagram after scooping the title. "That's all that can really be said for this one… Thank YOU to everyone who pulled through and voted and for the support… It's all been a phenomenal experience and can't state enough how the other oiled up fellas made it that much more fun."
Fezile first came into the public eye when he was revealed as one of the winners of the Presenter Search on 3 in August last year after he was convinced to audition by his girlfriend. (You may want to refer back to this sexy photoshoot that we ran at the time.)
From Johannesburg, he says he chose a career in medicine to have a positive impact on the lives of others. In his spare time he enjoys reading and shooting hoops at the local basketball court with his friends.
Check out more ice-cream-melting Fezile goodness below.