Free State Pride 2019 dubbed "a major success" (with pics)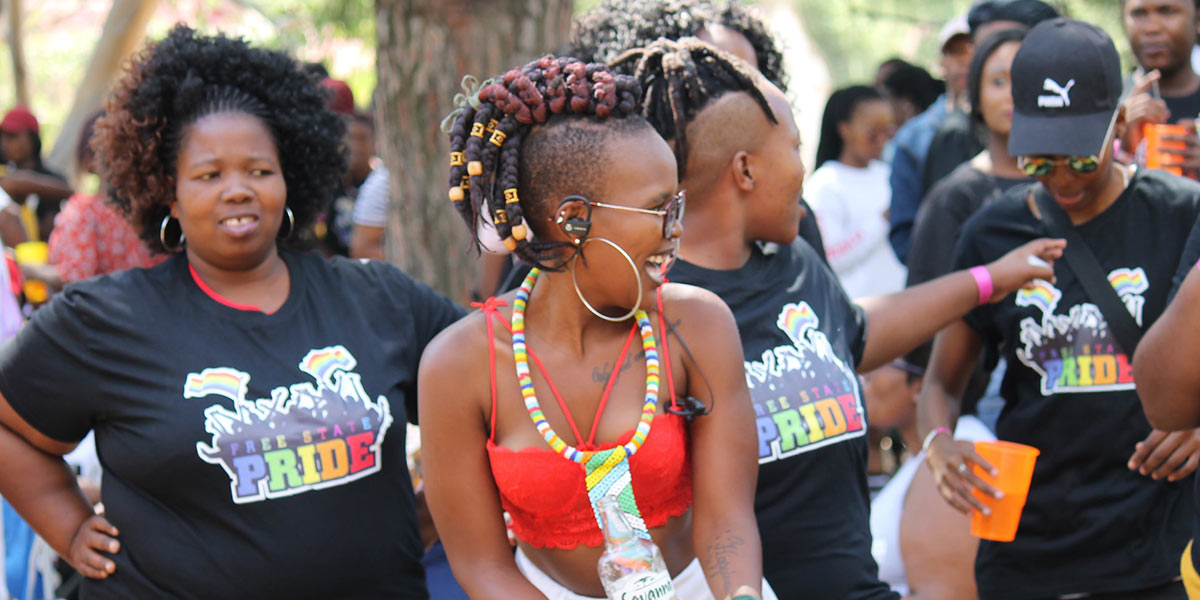 Hundreds took part in the recent 7th Free State Pride parade and festival in Bloemfontein, said to be the largest-ever LGBTIQ event in the province.
The 2019 Pride celebrations and commemorations, held under the theme of "Our Pride, Our Lives," concluded on Saturday 23 March with a march through the city. This was followed by speeches and entertainment at the Visitors' Information Centre.
In the days before the parade, the organisers also held an LGBTIQ sports day and a film screening.
The annual Free State Pride event is hosted by the group Free State Rainbow Seeds and aims to increase LGBTIQ+ visibility in the province and promote the rights of sexual and gender minorities.
"It was a major success," organiser Gleo Booysen told MambaOnline. "We had over 600 people in the parade which was a record breaker for Free State Pride and helped us achieve the goal of having more people participate in the parade and not only the festival."
She said that more than 1000 people turned out for the post-parade festivities. "People really dressed up this year and had massive fun," said Booysen. "The line up of performers was of the best we've seen so far and we also had the Executive Mayor of Mangaung, Ollie Mlamleli, who came to give a message of support to the community."
There was a commemoration of fallen heroes, HIV counselling and testing and a variety of food and merchandise stalls on offer. One of the highlights of the day was the crowning of Miss Free State Pride 2019, with Jessica taking home this year's title.
"Overall we are very happy at how this year's Pride turned out. It sets the standard much higher for coming years," asserted Booysen. "We have shown that the Free State LGBTQ+ folk's visibility cannot be ignored anymore."