President Cyril Ramaphosa welcomes Mr Gay World contestants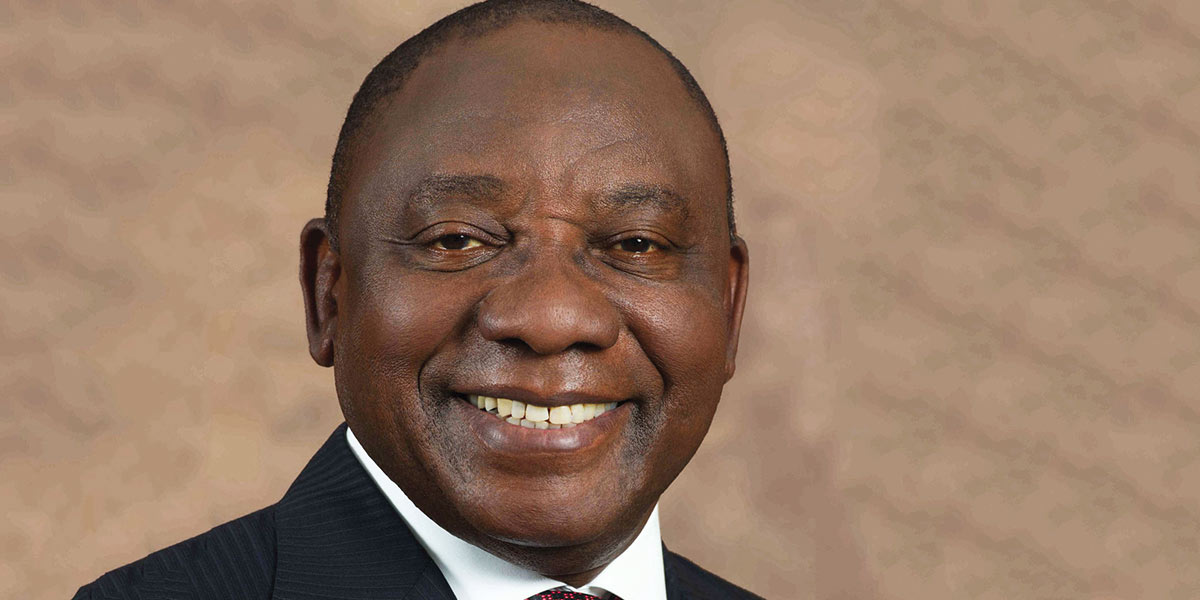 In what could be a first, President Cyril Ramaphosa has officially welcomed the international delegates competing in Mr Gay World 2019 in Cape Town.
The 22 finalists arrived in South Africa this week and began a series of challenges and engagements leading up to the grand finale on Saturday when the winner will be announced.
"On behalf of all South Africans, I wish to extend a warm welcome to delegates who have arrived in South Africa for the 2019 Mr Gay World event," tweeted Ramaphosa. "South Africa is pleased to host Mr Gay World delegates during #FreedomMonth."
He later posted a second tweet, writing: "As we celebrate the freedoms afforded to all people in South Africa and affirm the democratic values of human dignity, equality & freedom enshrined in our Constitution, I wish Mr Gay World delegates well and I hope you enjoy your visit to the most beautiful places in the world."
John-Louis O'Neil, Vice-President of Mr Gay World, told Mambaonline that he was delighted by the president's backing of the event and its contestants.
"We are absolutely honoured and the delegates are inspired by his message of love and support, especially in today's world where it's hard to find leaders who encourage the LGBTQA+ community," said O'Neil.
Ramaphosa has often spoken out in support of LGBTQ+ equality. In October last year, he stated that the "violation of the rights and equal worth of lesbian, gay, bisexual, transgender or intersex people demeans our common humanity as South Africans."
(Meet all the Mr Gay World 2019 delegates here)
This year's Mr Gay World contest features two delegates from Africa: South Africa's Chris Emmanuel and Namibia's Rivelino Ronald Reinecke.
The other delegates hail from Europe, Asia, North America, South and Central America and Oceania. India (Suresh Ramdas) will for the first time take part as a free nation after homosexuality was decriminalised in September last year.
Mr Gay World 2019 was initially set to be held in Hong Kong, but it was moved to Cape Town due to a clampdown by the Chinese authorities on LGBTQ affirming events and campaigns.
Mr Gay World 2019 will be crowned at the Grand Finale on 4 May at the Cape Town City Hall (tickets are available here). The Mr Gay World 2019 Annual VIP Dinner will take place the night before, Friday 3 May, at The President Hotel, Cape Town, South Africa (tickets are available here).
On behalf of all South Africans, I wish to extend a warm welcome to delegates who have arrived in South Africa for the 2019 Mr Gay World event. South Africa is pleased to host Mr Gay World delegates during #FreedomMonth. pic.twitter.com/QN991QbBo9

— Cyril Ramaphosa 🇿🇦 (@CyrilRamaphosa) April 30, 2019
As we celebrate the freedoms afforded to all people in South Africa and affirm the democratic values of human dignity, equality & freedom enshrined in our Constitution, I wish Mr Gay World delegates well and I hope you enjoy your visit to the most beautiful places in the world.

— Cyril Ramaphosa 🇿🇦 (@CyrilRamaphosa) April 30, 2019