Meet the men competing for the Mr Gay World 2019 crown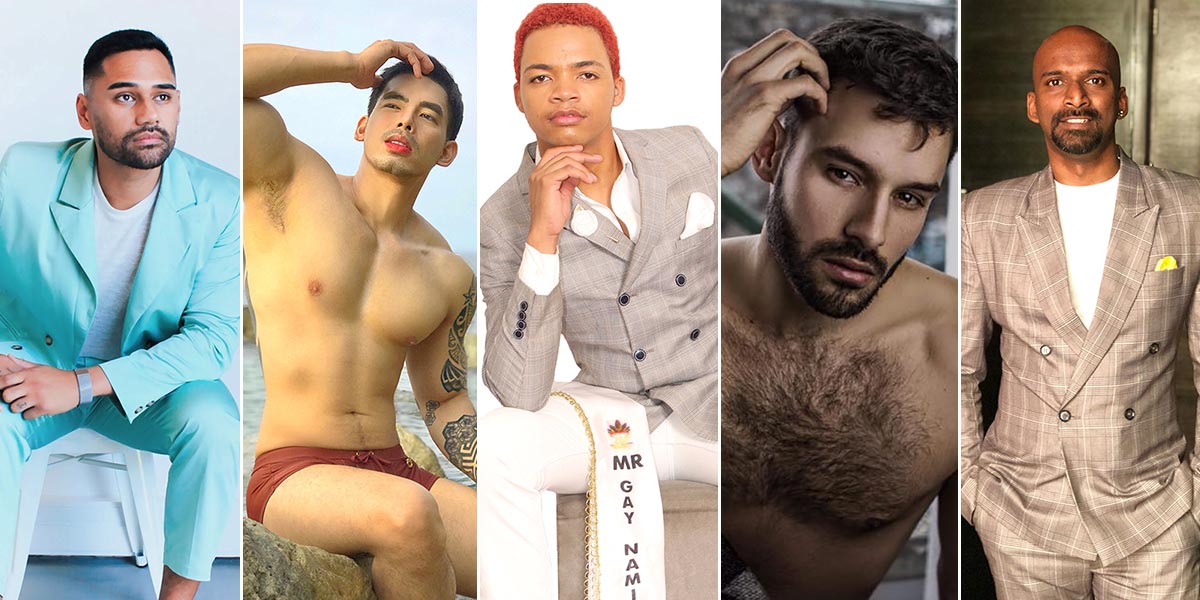 Africa boasts three delegates among the lineup of stunning men from around the globe competing for the Mr Gay World 2019 crown in Cape Town.
A total of 24 finalists will be taking part in the contest which kicks off on 28 April, with the Grand Finale taking place on 4 May at the Cape Town City Hall.
Africa is this year represented by South Africa's Chris Emmanuel, Botswana's Oratile Victor Phofhedi and Namibia's Rivelino Ronald Reinecke. (Update: Botswana's Oratile Victor Phofhedi was not able to take part at the last minute.)
The other delegates hail from Europe, Asia, North America, South and Central America and Oceania. India (Suresh Ramdas) will for the first time take part as a free nation after homosexuality was decriminalised in September last year.
Mr Gay World 2019 was initially set to be held in Hong Kong, but it was moved to Cape Town due to a clampdown by the Chinese authorities on LGBTQ affirming events and campaigns.
"We are so excited to be the host city for this year's Mr Gay World 2019," said Enver Duminy, CEO of Cape Town Tourism. "Our reputation as being an LGBTQIA friendly destination makes us the ideal host for this year's event."
The organisers have announced that up and coming American boyband 5WEST will be performing at the Grand Finale, where the winner will be revealed (tickets are available here). The Mr Gay World 2019 Annual VIP Dinner will take place the night before, Friday 3 May, at The President Hotel, Cape Town, South Africa (tickets are available here).