Bringing Ball Culture to Jozi: What's good with Lelowhatsgood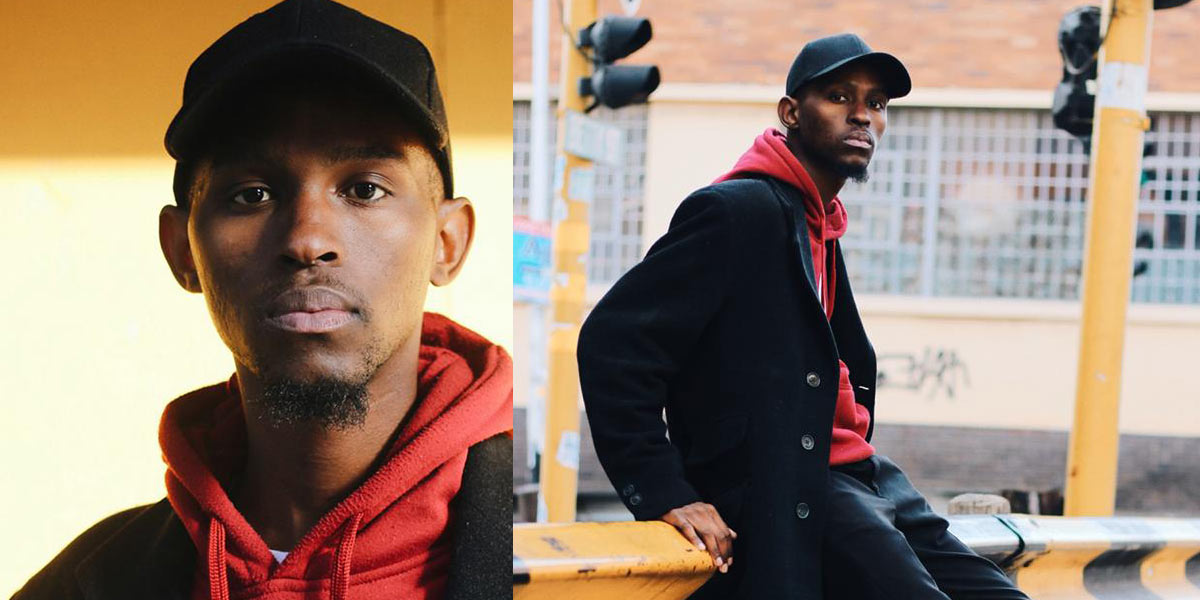 South Africa's entertainment industry is booming with emerging queer talent. One of these standout voices is Ntsikelelo Zane Meslani – popularly known as Lelowhatsgood.
Lelo was recently announced as one of the DJs at this year's Afropunk, set to take place in late December. MambaOnline caught up with this multi-talented creative who's also a writer, content creator and a Ball culture champion.
"I've always had a love for music and this [becoming a DJ] was a way to get to share what I love with other people," says the 23-year-old, who resides in the west of Johannesburg.
Lelo draws his influence from a number of musicians, especially those who are considered "alternative" artists, such as Blood Orange, Frank Ocean, MikeQ, Byrell The Great and LSDXOXO, just to name a few.  "I've also expanded my range to house, alternative and Baile Funk," adds Lelo.
He says another reason why he chose to be a DJ was to advocate for LGBTQIA+ visibility. "It's important for me to do that because we need to start infiltrating spaces and making ourselves visible. I just live my truth and that somehow always reflects on the work I do."
Lelo is also making his mark in providing spaces for the community to feel safe and wanted. He founded Vogue Nights Jozi in 2018 as what he says was a response to the globalisation of Ball culture and for queer people to find places to call home at night.
Ball culture emerged as an underground subculture in the United States in the 1980s and has only grown in popularity – becoming a creative and progressive platform for expression for mainly Black and Latino queer youth. Popular dance moves include whacking and voguing. Thanks to television shows like Pose, it's now also blossoming in South Africa.
"It's a safer space," Lelo says of Vogue Nights. "No space is truly safe but measures are put in place to make it that way. We aren't afforded with many spaces like that. So it was a way of me doing something different and introducing different sounds and the way people approach the nightlife scene."
Six events in and he has created a ball event for the queer community in and outside of Johannesburg to redefine culture, shift norms and claim the city's nightlife – one that's not exactly known for being inclusive and intersectional. It also allows for uninhibited queer freedom of expression through dance, music, art and fashion.
"It's an important space to cultivate support, love and freely being yourself without judgment," Lelo says.
Vogue Nights is located in the heart of the Johannesburg CBD, and there's a reason for this. "Joburg is really big. The reason why it's central is that it's easier for people to get to the venue."
While Ball culture is still a relatively new phenomenon to South Africa, Lelo is planning on expanding Vogue Nights to reach other areas outside of Jozi to make it more accessible. "I would like to take it to Cape Town and Durban. It's a good idea to get queer folks from other cities involved and engaged within the culture."
In a major achievement, Lelo will be entertaining the crowds as a DJ at this year's Afropunk two-day event, set to be headlined by the likes of Solange Knowles and Masego. "It was bound to happen eventually. They hit me up and that was it. It made me feel like I can share my gift on a bigger platform."
Lelo believes that spaces like Afropunk are important for both performers and for many who do not feel safe in mainstream spaces. It's also an opportunity to make change. "We get to share what we do with a massive audience, so that's a platform you don't take for granted," he says.
"It's also worth noting that black and brown queer people make up spaces like that – they've been leading a revolution against gender, sexuality and style and demanding a safe space to freely express themselves. So when others see that they start thinking about how they can navigate spaces and see how they'd fit themselves in."
To stay up to date with upcoming Vogue Nights events check out the Facebook page.