After a decade, the future of Ekurhuleni Pride is uncertain
Following the recent 11th Ekurhuleni Pride, the organisers of the annual community-based Gauteng event have revealed that its future is now in doubt.
The 2019 Ekurhuleni Pride took place on Saturday 14 September in Daveyton under the theme of 'LGBTIQ+ & Religion.'
Once again hosted by EPOC LGBTI, this year's edition focused on speaking out against religious bigotry and the exclusion of the LGBTIQ community.
The march kicked off at midday with a few hundred participants, including religious leaders and a brass band. The marchers sang, chanted and held up placards speaking out against gender-based violence and discrimination while pamphlets were handed out to bystanders.
The hour-and-a-half-long procession ended at Marivate Park, where a formal programme was held featuring speakers who offered messages of support and spoke about religious inclusion.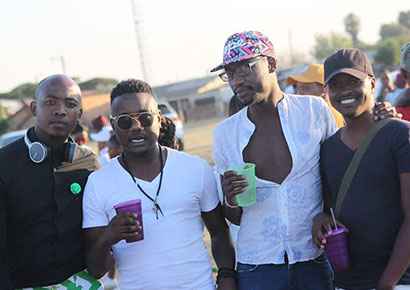 The numbers swelled after the march, with people socialising, picnicking and making use of free HIV related services. Pride organiser Ntsupe Mohapi said the event went well. "Our expectations of bringing awareness to the community were met but so much work still needs to be done with faith-based organisations."
While satisfied with the overall attendance, she lamented the lack of support for the march itself, a platform for expression that is often taken for granted in South Africa. "This is still a challenge because most people don't want to attend marches they only want other festivities," she explained.
Alarmingly, Mohapi told MambaOnline that after a decade, EPOC – the community-based organisation that organises the Pride and advocates for LGBTIQ equality in Ekurhuleni – is shutting its doors.
"We cannot run the organisation anymore due to financial challenges," she said, adding that Ekurhuleni Pride's future is up in the air unless another local NGO takes over its running.
Mohapi described the possible loss of the event as a "tragedy" for the area's LGBTIQ community "Since the 1st march in 2009, we have managed to bring awareness and conversations that have changed minds on homosexuality," she said.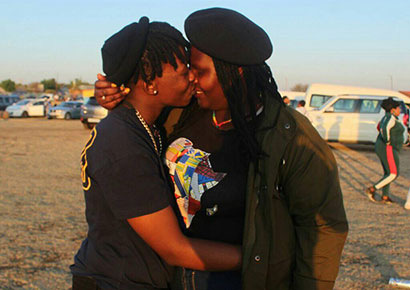 "We have been to different townships and we had so many still to go to, especially the informal settlements where there are a lot of hate crimes and corrective rapes."
Mohapi pointed out that the event has also improved access to health and HIV testing services to LGBTIQ people in the area.
"Ekurhuleni Pride has been a safe space where young people have discovered themselves, and learned more about their diversity and where they are free to be themselves and be proud," Mohapi said.