Ugandan imam suspended for "unknowingly marrying a man"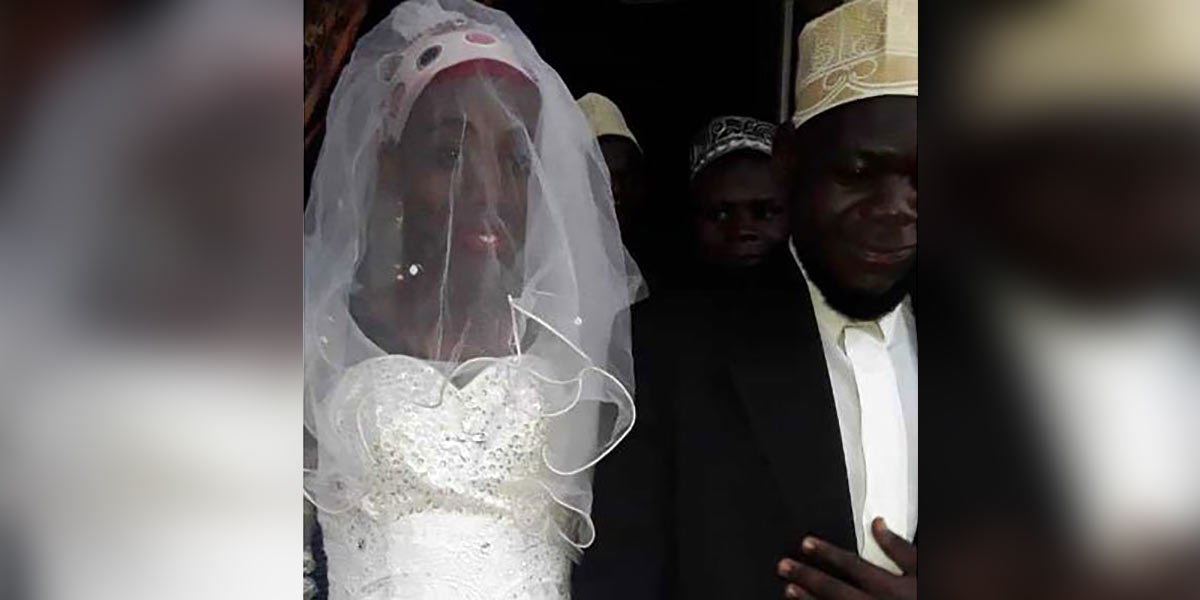 A Muslim cleric in Uganda has been suspended because he got married to a man whom he was led to believe was a woman.
According to local media, Sheikh Mohammed Mutumba, 27, the Imam of Kyampisi Masjid Noor mosque in Kayunga District, married his bride – who wore a white wedding dress and veil – in a ceremony last month.
Sheikh Mutumba was apparently unaware at the time that his new wife, Swabullah Nabukeera, was biologically male.
The alleged ruse was only discovered two weeks later when Nabukeera was arrested for stealing a neighbour's TV and body searched by women officers.
Sheikh Mutumba claims that he had no idea that his wife, who almost always wore a hijab, was a man as she had never undressed in front of him. They also never had sex after they married because she claimed she was menstruating.
"He had a sweet soft voice and walked like a woman. She also always dressed in either gomesi or hijab," Amisi Kibunga, who works at the mosque, commented about the bride. The imam is said to be devastated by the revelation.
It's unclear if the bride identifies as a transgender woman but it has been reported that the individual, who's "real name" is Richard Tumushabe, sought to deceive Sheikh Mutumba. Tumushabe is alleged to have admitted to "pretending to be a woman" to marry him and steal his money. Tumushabe has been charged with impersonation, theft and obtaining goods by false pretence.
Tumushabe's aunt, who received the marriage dowry, has also been arrested for her alleged role in the scheme.
Sheikh Mutumba has been suspended from his religious duties pending an investigation to "preserve the integrity of their faith".
Under colonial-era legislation criminalising gay sex in Uganda, those found guilty of homosexuality face life in prison. The sensational story could well be used to further vilify the LGBTQ community in Uganda where homosexuality is often depicted as a deviant lifestyle.