Defiant Christiaan Otto denies having a Grindr profile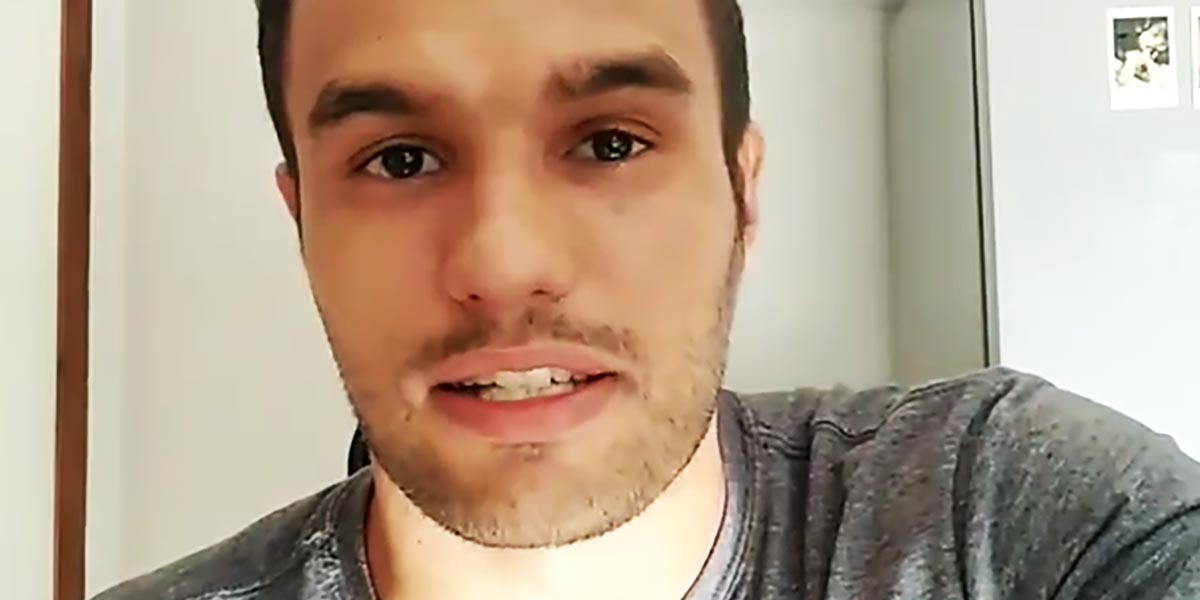 Christiaan Otto, the South African man who's been accused of homophobic hate speech, has denied claims that he has a secret gay dating profile.
Otto sparked a furore on social media thanks to multiple posts and videos in which he repeatedly asserted that homosexuality and same-sex marriage are sinful. These are, he says, among the reasons that God has inflicted the Covid-19 pandemic on the world.
Citing passages from the Bible, he argues that gay people are incompatible with Christianity and will be among the sinners denied access to heaven.
His posts have elicited hundreds of responses and a furious debate about Otto's bigoted version of Christianity. While he has been accused of hate speech and perpetuating stigma against the LGBTQ community, he claims that he is simply exercising his freedom to express his religious beliefs.
A number of Facebook users and a page called "Expose Christiaan Otto" have now posted what are reported to be screengrabs of Otto soliciting another man for sex on the Grindr gay dating app. Photos included in the alleged hookup conversation appear to be shirtless selfies of Otto.
Otto vehemently denied the veracity of the claims and told MambaOnline that has never had a profile on Grindr or other gay dating apps and has never approached other men for sex.
He said his critics were trying to discredit him and would "create fake thinks to make you look bad – any person can see that this is happening". He added:" I thought Grindr was something that you cut metal with."
Otto continued: "All they are doing is creating falsehood against me. They just took old photos off of my Facebook account and they created this profile. It's not rocket science."
He also denied that his views or statements were hate speech and said it was his critics that have been hateful. "The only hate I see is from their side. You don't see me swearing them or bring their families into it or creating fake accounts in their name. Let them do what they want to do. I cannot control the world. I can only control what I say and how I react. Offence is not given, it is taken."
In a new video on Friday, a defiant Otto said, "I do not apologise for my Christianity or what I believe in" and claimed that he has been harassed by the LGBTQ community, including being sent explicit photos.
Writing on Facebook, Juan M. Terblanche addressed Otto directly: "I am an LGBTQI counsellor, and I want to tell you that it is because of people like you that young teenage boys and girls take their lives. Because YOU feed their parents and communities with your narrow-minded nonsense. I know that you don't care! I do, however, want to ask you one thing, please go and sit down and think of how [much] suicidal blood is on your hands, young people with a bright future in front of them."
Using disputed, selective and out of context Biblical passages, which have historically undergone numerous translations and revisions over the centuries, is often used by conservative Christians to attack LGBTQ people, diminish their humanity and plant the seeds for social discrimination and even violence.
MambaOnline is aware of at least two individuals who have lodged complaints with the SA Human Rights Commission about Otto's social media comments.