Lady Gaga's Chromatica is a return to pop brilliance
She's given us one of the LGBTQ community's most-loved anthems, and now Lady Gaga is back with the new album, Chromatica; a return to her glorious pop roots.
Gaga, who identifies as a member of the LGBTQ community, first exploded into our cultural consciousness with her 2008 debut album, The Fame, which spawned hits like Just Dance and Poker Face (the world's best-selling single of 2009).
Other subsequent chart toppers have included LoveGame, Bad Romance, Alejandro, Telephone (featuring Beyoncé) and, of course, the iconic Born This Way.
Like many other artists who've made that special connection with the LGBTQ community, Gaga's image, style and aesthetic have played an integral part of her persona: Sexy, cutting-edge and often outrageous, culminating in her infamous meat dress at the 2010 MTV Video Music Awards.
Gaga has also gone on to create music that delves into the rock, country and jazz genres and has been lauded for her acting talent in A Star Is Born, which landed her a Best Actress Oscar nomination.
As a self-described bisexual woman, Gaga has been a vocal supporter of LGBTQ rights worldwide. She has appeared at events for equality including marches, Prides and commemorations. She has lobbied against discriminatory laws and railed against bigotry and exclusion.
Speaking at the 50th anniversary of the Stonewall Riots in New York City in 2019, she told her LGBTQ fans: "True love is when you would take a bullet for someone. And you know I would take a bullet for you any day of the week."
Gaga's also a fighter for broader social causes, having in 2012 launched the Born This Way Foundation, a non-profit organisation that focuses on youth empowerment, and recently helping to raise tens of millions of dollars for the WHO's COVID-19 Solidarity Response Fund.
Now, the superstar, who's estimated to have sold 27 million albums and 146 million singles worldwide, has unveiled her newest creative endeavour; her sixth studio album, Chromatica. And it's a return to the pop-dance roots that made her famous.
The album's release was prefaced by three singles, Stupid Love, the uplifting disco-pop anthem Rain on Me (with Ariana Grande), and Sour Candy (with popular K-pop group Blackpink). The album cover reflects a post-apocalyptic cyberpunk feel for the project.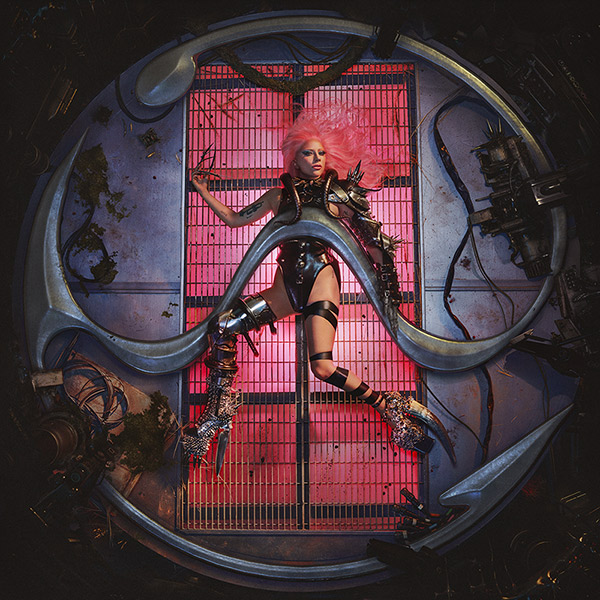 Chromatica is inspired by Gaga's "absolute love for electronic music", and features producers like BloodPop, BURNS, Axwell and Tchami and also includes a collaboration with close friend, Elton John, on the track Sine From Above. The album deals with a range of themes, such as mental health, bravery, healing and inclusion.
Gaga recently told Zane Lowe for Apple Music's New Music Daily: "For me, sound is what healed me in my life period, and it healed me again making this record, and that is really what Chromatica is all about … is it's about healing and it's about bravery as well, and it's really like, when we talk about love I think it's so important to include the fact that it requires a ton of bravery to love someone."
She added: "I think what I've learned is that I can view the world in whatever way I choose to see it, and it, it doesn't mean that I'm deleting the bad things, it just means that I can reframe my life experiences and reframe also the way that the world frames life experiences to a way that I love and believe in, and that's, that is Chromatica. I live on Chromatica, that is where I live. I went into my frame – I found earth, I deleted it. Earth is cancelled. I live on Chromatica."
Chromatica is out now! You can stream or buy it from major platforms and retailers here.