Feather Awards announces theme for 2020
The annual Feather Awards celebration of LGBTIQ+ identity, which is adapting to the challenges of the Covid-19 lockdown, has revealed its theme for 2020.
Africa's first annual LGBTQI+ Awards last week announced a new virtual strategy to complete its annual community outreach agenda. The Feathers National LGBTIQ+ Dialogues have been held in communities and rural areas around the country for the past six years, but this year they are going virtual.
In a time when all events are cancelled until further notice, the Feather Awards is now embracing the opportunity to engage with the LGBTIQ+ community online.
On Sunday, the awards hosted its first online dialogue which included the likes of: Love Not Hate Paralegal Officer Moude Maodi-Swartz; publicist and activist Yaya Mavundla; DJ and creative Zane Lelo Meslani (aka Lelowhatsgood); singer Thulaganyo Mnisi; activist and Afro Games organiser Hlengiwe Buthelezi, SA's first female fighter pilot Mandisa Mfeka; and DJ and reality TV producer Olwethu "Olwee" Mlotshwa.
"We kicked off our LGBTI dialogues with a 'round table' discussion and catch-up with some key LGBTIQ+ figures and role-models to chat through some of the issues we are all facing right now," said Feathers Founder, Thami Kotlolo. "We are also planning a wide range of informative and inspirational online dialogues which will run throughout June and July."
The Feathers 2020 LGBTQI+ dialogues will be highlighting topics around mental health, sexual health, media representation as well as including training and support sessions.
"When 'Auntie Rona' first arrived, we had no idea how we would be able to do our national community dialogues this year, and then we realised that taking them online means that we have greater flexibility in terms of reaching people and creating meaningful experiences," said Kotlolo.
Also announced on Sunday to cheers from the participants, was the anticipated Feathers Award theme for 2020, which is "Turn Up the Love".
"Our 2020 theme is meant to provide a positive reminder that the LGBTQI+ community in South Africa deserves love!" said Kotlolo. "At the same time, it pays respect to the value and importance of love in all of our lives and serves as a reminder that we can all be kinder to ourselves and each other."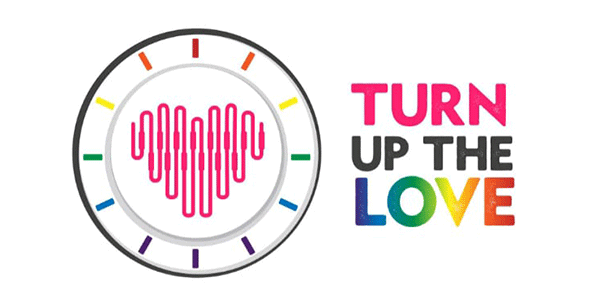 Details about the format of the 2020 awards themselves, and how the traditionally star-studded event will be held during the Coronavirus era, have yet to be disclosed.
Sunday's online dialogue was broadcast live on the Thami Dish and MambaOnline.com Instagram accounts. Stay tuned for more information about upcoming Feathers Awards Online Dialogues in the days weeks to come, and how to participate.