Home Affairs failing trans and gender-diverse South Africans during lockdown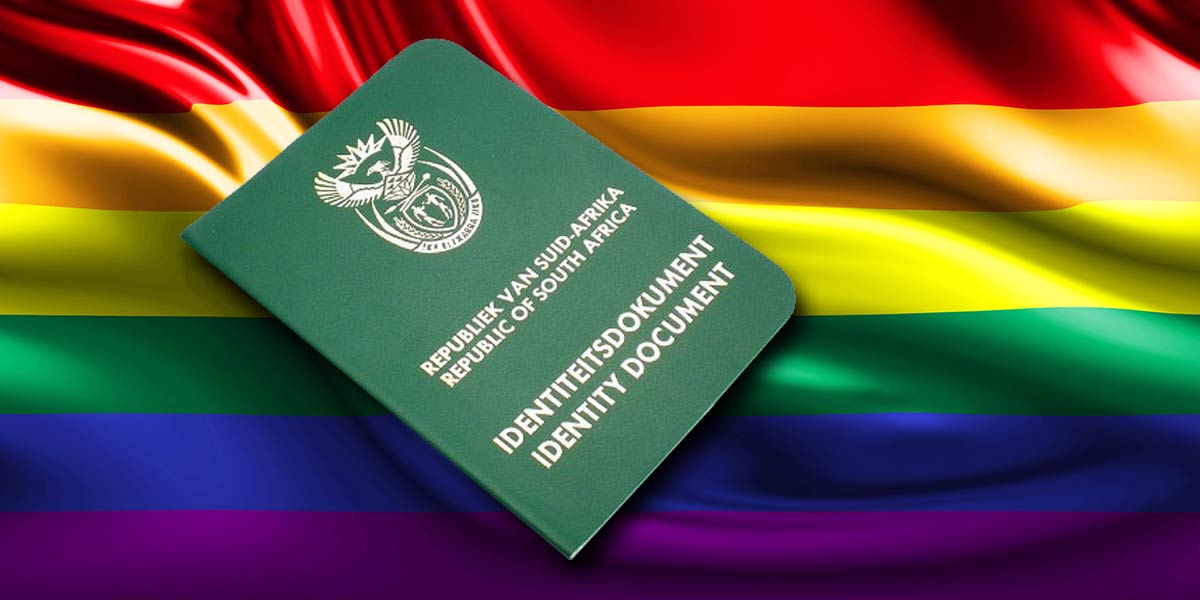 The lives and livelihoods of many transgender and gender-diverse individuals are at risk because Home Affairs has deemed vital gender-affirming services not "essential" during the lockdown.
Johannesburg-based LGBTI advocacy organisation, Iranti and ten other allied organisations have sent an open letter to the Minister of Home Affairs, Aaron Motsoaledi demanding that the needs of transgender South Africans be addressed.
The letter was issued along with the results of a survey on the impact of COVID-19 on services for transgender individuals by the Department of Home Affairs (DHA). It found "a clear disregard by the DHA for the rights of transgender and gender-diverse persons during the pandemic."
As part of lockdown safety initiatives, the DHA reduced its service provision to those that it deemed to be "essential". This, the groups said, left many transgender and gender-diverse individuals stuck with legal documents that do not reflect their identities for much of 2020.
Seventy-three percent of those surveyed said that the DHA does not take "the needs of trans and other LGBTI+ persons seriously during the Covid-19 pandemic."
Asserted one respondent: "My life is a mess, currently I don't have a letter of confirmation from Home Affairs to amend my driver's license, bank details and all other relevant details because my previous ID is invalid."
Another said: "I want the changes done before I matriculate so that I can attend university under the correct name and gender marker."
The organisations said in the letter to the minister: "Beyond merely being an inconvenience, the withdrawal of forename and sex-descriptor amendments, along with a range of other key services, has resulted in employment discrimination, medical service denial, and undue stress on young persons trying to express themselves authentically and safely at school. Some have even faced harassment and violence.
"Our needs ARE essential…"
"At every turn, the needs of transgender and gender-diverse South Africans are considered merely 'cosmetic', or too niche to warrant the appropriate allocation of resources. But while the safety of DHA staff during a pandemic is vital – so too is the safety of transgender and all other LGBTI+ persons, regardless of any state of disaster we find ourselves in."
There was hope that the recent move to level two of the lockdown would provide some respite, but the situation remains unclear. The groups report that affected individuals have been given conflicting information on when the relevant services will resume.
They further noted that on 21 August, the official Home Affairs Twitter account released a series of updates for services to be rendered under level two, which included many of those required by the LGBTI+ community. Not long after, however, these tweets were deleted without any notice or clarification, leaving the South African public "in the dark."
"We find it unacceptable that a branch of our government can so easily delay the communication of updates that are vital to so many across the country. For better or worse, businesses are opening up and offering services once more, and so too must government," insisted the organisations.
They have called for the following "life-saving and essential services" to urgently resume at Home Affairs: birth certificate applications; forename amendments; sex-descriptor amendments; and the issuing of confirmation letters for amendments without delay.
The processing of all applications for new identity documents, name-changes, and sex-descriptor changes must also restart; prioritising those who made applications before the lockdown.
"The Department of Home Affairs is a vital institution for the safety and wellbeing of transgender and gender-diverse South Africans, and we note that the Department has made positive strides towards advancing trans and intersex rights," said the groups. "We, therefore, do not wish to turn this into a battle, and rather ask that you work with us to find an amicable way forward that respects both the need for safety during a pandemic, and the needs of our communities."
The letter was also signed by Gender DynamiX, Transgender and Intersex Africa, True 2 Me, Triangle Project, Matimba, Trans Hope, Same Love Toti, Access Chapter 2, Legal Resources Centre and the Women's Legal Centre.
"We believe that this is not only a matter for the LGBTI+ community, as the state of Home Affairs negatively impacts all South Africans, but our community remains especially vulnerable in light of historic marginalisation and economic vulnerability," commented Kellyn Botha, Iranti's Media and Communications Consultant.