Jon Qwelane Constitutional Court case moves ahead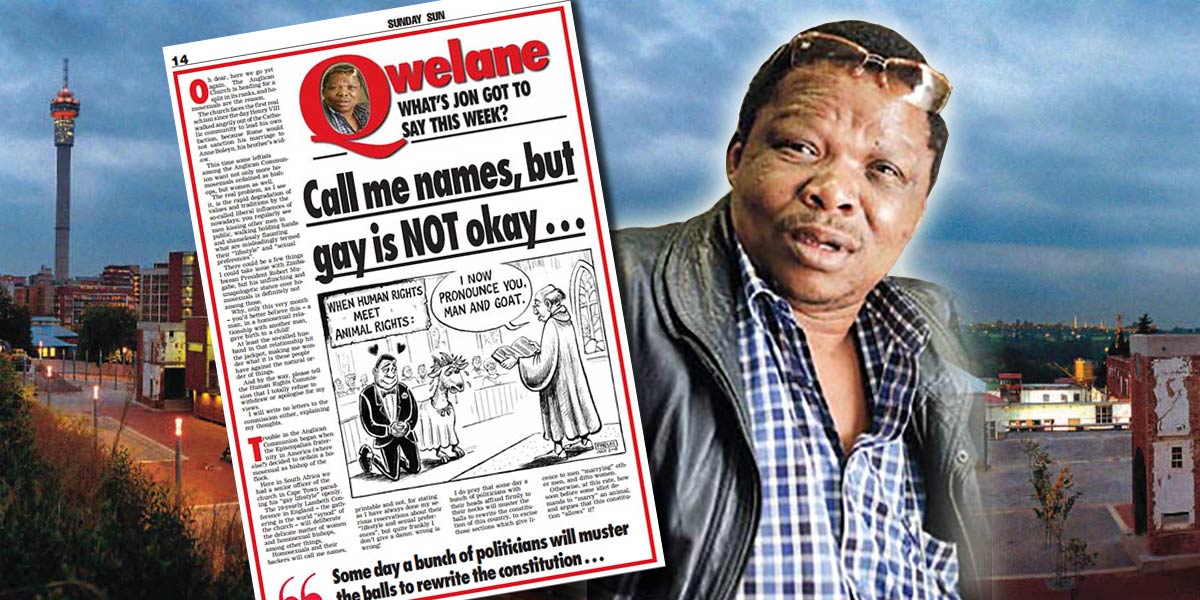 The Constitutional Court hearing on the Jon Qwelane case – which could have major repercussions for the definition of hate speech – will finally take place later this month.
The court has confirmed that the matter will be heard on 22 September after it was postponed in May due to the coronavirus lockdown.
LGBTQ organisation Triangle Project welcomed the news, tweeting: "The trial has been postponed multiple times which has an effect on other critical cases. This month, we will be counting down to the trial date. We demand no more trial delays and we demand justice!"
The Constitutional Court is considering the decade-long case after the Supreme Court of Appeal in November last year overturned Qwelane's 2017 Johannesburg High Court hate speech conviction.
The Court of Appeal found that the section of the Equality Act under which he was found guilty is unconstitutional – a ruling which must now be confirmed or rejected by the Constitutional Court. Once it does so, that will be the final word in the saga.
The decision by the Constitutional Court will impact the definition of hate speech under the Act, which the Court of Appeal said is too broad, vague and infringes on the right to freedom of expression. It may also affect pending cases relating to hate speech, such as that against Cape Town pastor Oscar Bougardt. The lack of constitutional clarity is also said to have delayed the passage of the Prevention and Combating of Hate Crimes and Hate Speech Bill.
In his now-infamous 2008 article, the disgraced former journalist suggested that homosexuality was similar to bestiality, said he supported Robert Mugabe's homophobia and urged politicians to remove the sexual orientation equality clause from the Constitution.
Qwelane's lawyers argue that unless speech specifically calls for violence or harm against a group it should not be classed as hate speech and that simply causing hurt or offence is not enough.
"While the article is strongly worded, evinces a strident position on homosexuality and is (or ought arguably to be) offensive to a broad range of society it nonetheless does not advocate hatred against homosexuals," they claim in court papers.
Jon Qwelane was first taken to the Equality Court by the SA Human Rights Commission (SAHRC) ten years ago which has led to the marathon legal battle.