SAHRC moves to jail Cape Town LGBTQ hate pastor Oscar Bougardt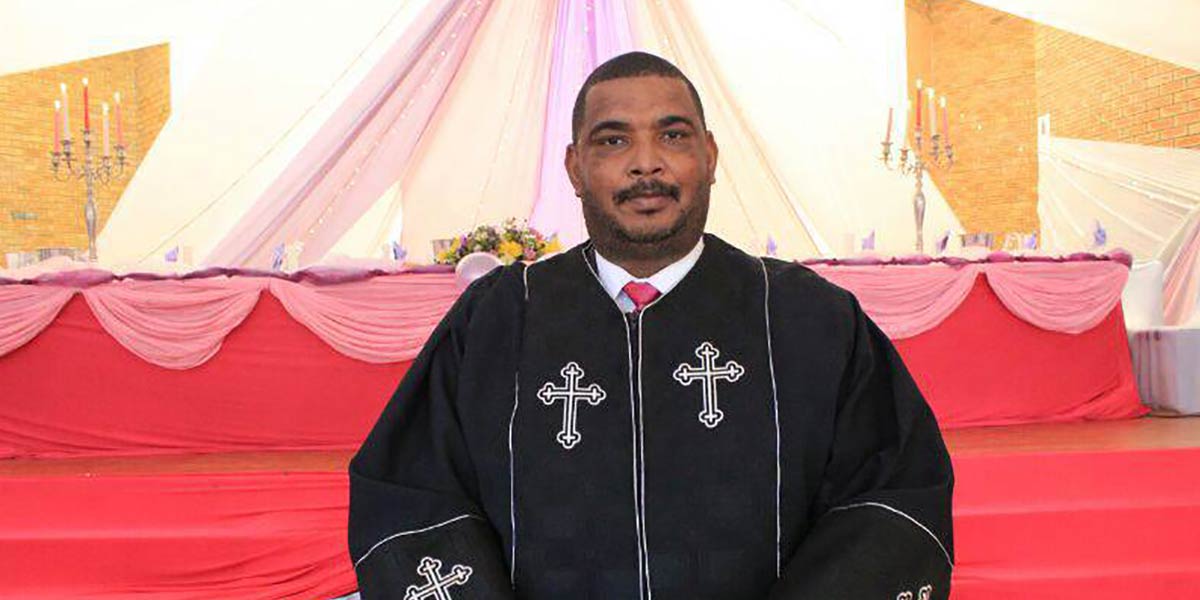 Pastor Oscar Bougardt has been served with court papers to have him jailed for homophobic hate speech. But the preacher remains defiant and accuses Caster Semenya of making "sick" choices.
Bougardt was found guilty of hate speech by the Western Cape High Court in May 2018, and was given a 30-day jail sentence, suspended for five years. This followed years of abuse on social media and in the press against LGBTQ people, including calling for their execution and imprisonment.
The cleric, however, was not deterred by the judgement and has continued to make anti-LGBTQ comments on his Facebook page almost on a daily basis. He is a proud associate of banned American hate pastor Steven Anderson and recently hosted members of his extremist Arizona-based church in South Africa.
Zena Nair from the SA Human Rights Commission (SAHRC) confirmed that Bougardt was served with a Notice of Motion last week asking for his "committal to prison for a period of 30 days as per the order of court handed down on 18 May 2018."
She noted that the commission was in turn served with a Notice of Intention to Oppose on his behalf on Tuesday. "Pastor Bougardt now has 15 days in which to file his answering affidavit, if any," she added.
Writing on Facebook after being served, Bougardt complained that he is being persecuted for his religious beliefs and said that he will fight the latest court action.
"What about my freedom of speech, freedom of religion and freedom of association? I am really fed up of these persecution [sic], but if this is the price I have to pay for the Gospel, bring it on, so be it," he said.
Bizarrely, he insisted that since his trial "I didn't say anything harmful or derogatory, now they lodging papers with [the] court because of my association with pastor Anderson."
Bougardt then took the opportunity to lash out at South African Olympian Caster Semenya, ranting that "Caster and all the people like her do what they do because of sick choices," and said, "Homosexuality is a choice, nobody is born homosexual, they not born that way but they will burn that way."
He added: "As God is my witness I will not allow SAHRC or LGKTQ [sic] to dictate what I can preach and cannot preach, nor will I allow them to tell me who I must befriend."
In October last year, Bougardt was quoted by The Daily Voice describing LGBTQ people as "f*gs" and has repeatedly stated that they are evil, sinful and are paedophiles targeting young children.