Hate speech victory? Cape Town LGBTQ-hate pastor narrowly avoids jail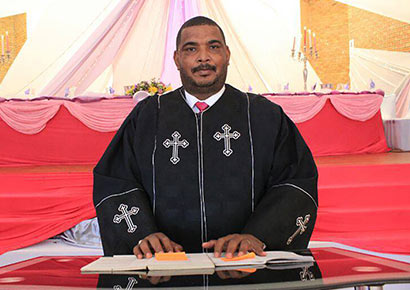 Cape Town hate pastor Oscar Bougardt has been sentenced to 30 days in jail, suspended for five years, for his vile attacks against the LGBTQ community.
On Friday, Judge Lee Bozalek handed down his Equality Court judgment in the Western Cape High Court regarding charges by the SA Human Rights Commission that Bougardt had violated a 2014 agreement to stop making anti-LGBTQ hate statements.
In his scathing ruling, Judge Bozalek found that Bougardt was indeed in contempt of court for failing to uphold the terms of the court-enforced agreement. He found that Bougardt had signed the document and agreed to not make statements that are "discriminatory or incite hatred or harm on the grounds of sexual orientation."
In his judgment, Bozalek cited comments that a defiant Bougardt made between July 2015 and December 2016 after signing the agreement, such as telling News24 that, "99% of paedophiles are homosexual." The judge also quoted a series of statements that the preacher made on Mambaonline in response to various articles.
These included calling gay people "an abomination to God", "perverted", "worst (sic) than animals", and "sick". He added that they "belong in a cage." Bougardt further called for gay people to be jailed and executed as is the case in Nigeria, as well as urging Isis to "please come rid South Africa of [the] homosexual curse."
The headline-seeking Bougardt went on to establish a very public relationship with American hate evangelist Steven Anderson, who was barred from entering South Africa because of his views. He further announced in the media that he would open branches of Anderson's church in South Africa.
Bozalek dismissed Bougardt's defence that he had been misunderstood, misquoted, that he didn't intend to encourage violence against homosexuals and that he was simply expressing his religious beliefs. He also rejected the pastor's claim that he did not understand that the agreement had been made a court order.
The judge found that Bougardt's statements were indeed "discriminatory" and "[incited] hatred or harm on the grounds of sexual orientation".
The judge ruled: "The respondent has a right to freedom of speech and to his religious beliefs and to express these but none of the statements made by him which are the subject of these proceeding fall within those parameters. In short they dehumanise and demonise gay and lesbian persons and, without a shred of proof, make wide and damaging assertions that members of such community engage in criminal or anti-social conduct."
Bozalek was encouraged by Bougardt's lawyer's commitment that he "has decided to steer clear of online platforms where in the past he has published his discriminatory and provocative statements." Bougardt also advised the court that he had agreed to end his association with Steven Anderson.
The judge ordered Bougardt to "draft an apology for his statements and submit this to the scrutiny of the complainants for appropriate publication." He further sentenced the pastor to prison for a period of thirty days. This was suspended for five years on condition that he does not again violate the court order.
Bougardt's lawyer had asked for a two-year suspended sentence, but Bozalek said that five years would more likely "ensure that over that period the respondent will not again lightly breach the terms of the Court Order."
Lerato Phalakatshela, Hate Crime Manager at OUT and spokesperson for the Love Not Hate campaign, welcomed the court's ruling, although he admitted that the sentence "could have been harsher" and was also something of a missed opportunity.
He believes that punishment alone is not enough for perpetrators of hate speech and is unlikely to change their views. "The judge could have made him do community service at an LGBTQ organisation or get some sensitisation training or spend time with someone who had been a victim of a hate crime," said Phalakatshela.
"We cannot simply punish people but we also need to sensitise them and also try and educate them. Some sort of restorative justice, just to get some knowledge into his head. That might have changed him completely."