Music | New releases from Sam Smith & Armand Joubert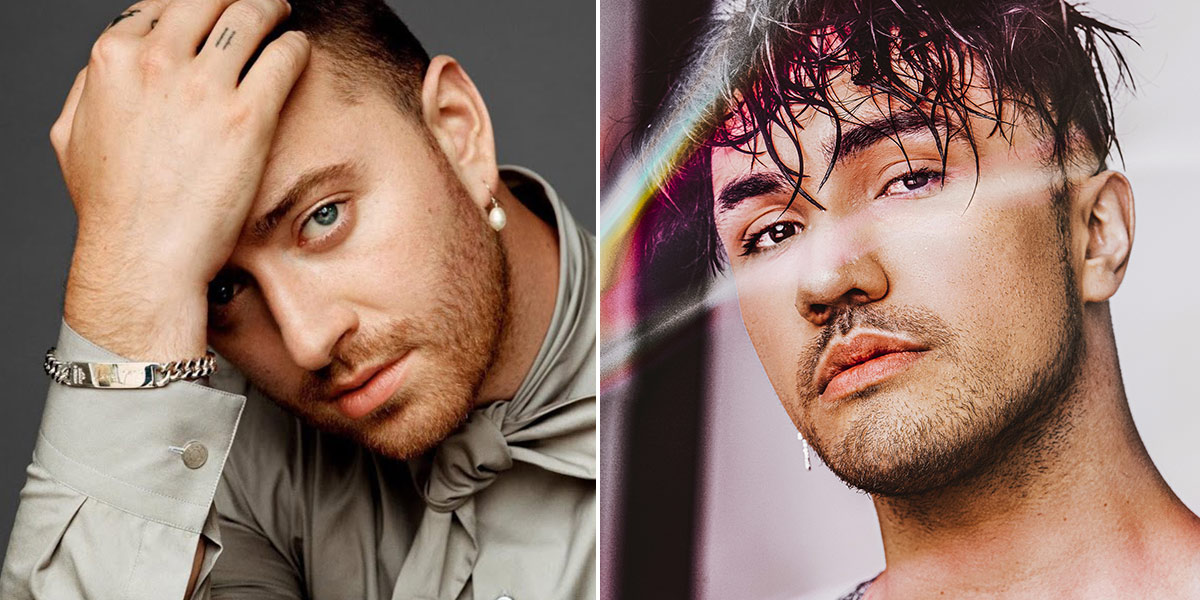 There's satisfying new pop music out from international and local queer musos, Sam Smith and Armand Joubert.
Joubert, who competed in the Voice SA Season 2 and reportedly boasts a 5-octave vocal range, has released a new single, Salt & Pepper, ahead of the release of his album, Flamboyant.
"I started making this album at the beginning of lockdown when the global Covid-19 pandemic hit the world," says the 25-year-old. "I thought to myself that I need to make a record that would want to make people get up and dance. Even in the midst of suffering, pain and sickness we can rise above, unite, conquer and dance through our pain. I believe music can make us do all of that because it simply has the power to change people's lives."
Joubert reveals that "Flamboyant is also my memoir in music and celebrates proudly who I am as a queer gay artist. I dedicate this album to the LGBTQ community because I know it will give them so much life. It's for the culture. Cause there's not culture like gay culture."
He starts off the album with his spiritual declaration, I am, as the intro, followed by the powerhouse pop opener title track, Flamboyant, that makes you want to get up, get ready and go out to a club and dance. The album continues to serve pop excellence with songs like Free Me, Boys, Boom and Stranger. The sound progress into Techno Dance and then switches to Afro Tech.
The album, which is described as "a great example of versatility," also includes the first single, Salt & Pepper (out on major streaming platforms), and the dance ballad, By My Side, which features Joubert's 16-year-old sister Amone.
Joubert signed an international distribution deal with David Gresham Records in August and recently had a number 1 on the Jacaranda FM Chart with his collaboration with Nic Billington, Wish You Well. His new material is likely to be equally or more successful! You can preorder Flamboyant here.
On the international Front, multi award-winning global star Sam Smith has also dropped a new single, Diamonds, from the upcoming album, Love Goes, which releases on 30 October.
Diamonds showcases Smith's unforgettable vocals at their best with a defiant tale of love lived without regret. The video was directed by collaborator Luke Monaghan (How Do You Sleep, Too Good At Goodbyes, Writing's On The Wall). Together, their work has garnered over 2.5 billion streams.
For Love Goes, Smith enlisted a roll call of revered collaborators from Steve Mac (Ed Sheeran, Celine Dion), Shellback/MXM (Robyn, Pink, Britney Spears), Labrinth (Love Goes title track), masterminds Stargate as well as good friend Guy Lawrence (Disclosure) and long-term collaborator Jimmy Napes to curate a collection of songs written over the last two years, all displaying individuality, with every one telling a different story.
"The last two years has been the most experimental time of my life, personally but also musically. Every time I went into the studio, I promised myself I would shoot for the stars and have no limitations. The result has been so magical and so therapeutic and FUN," says Smith.
"My love for music is so broad and all of my musical guilty pleasures became pleasures. No guilt, no shame, just the love of singing and creating and dancing. Listen to these songs with an open heart and treat each song like a different flower from the garden, have fun with them, I tried not to take myself too seriously when writing a few of these songs. I hope they make you smile because they made and make me," they add.