Shenay O'Brien's Afrikaans 'All I Want For Christmas' parody is here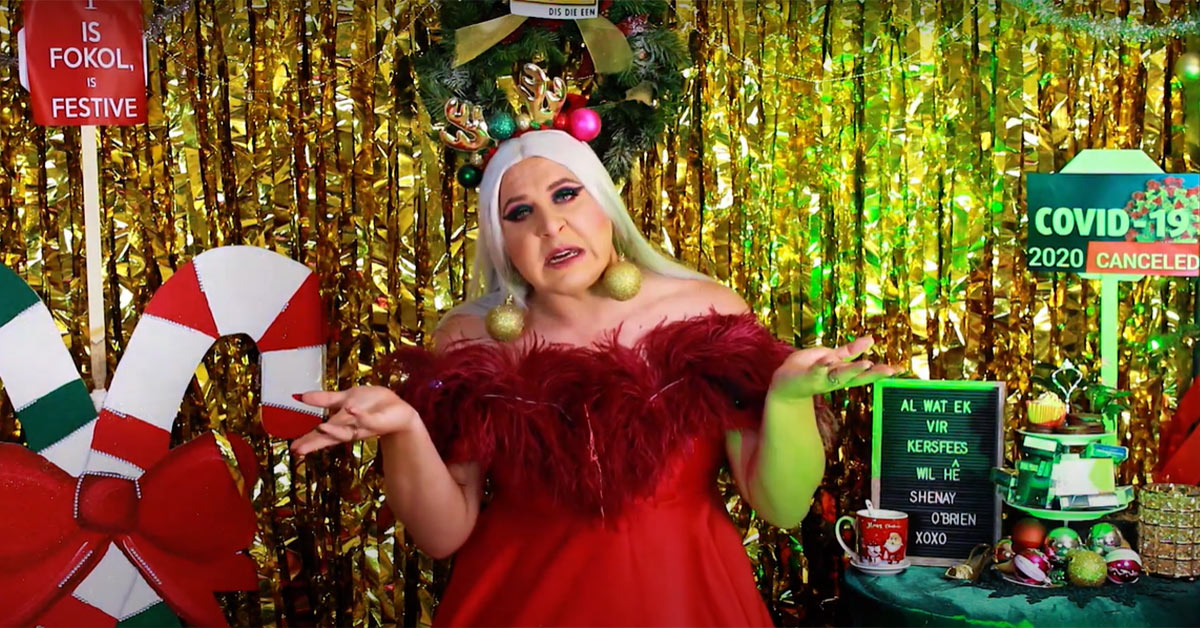 Drag diva Shenay O'Brien has released her very own hilarious Afrikaans parody version of Mariah Carey's festive season hit All I Want For Christmas.
The song and accompanying video, titled Al Wat Ek Vir Kersfees Wil Hê, is a cheerful spoof of the original song's rejection of material gifts while incorporating witty queer and South African pop culture references.
Entirely re-written and sung in Afrikaans, it also takes lighthearted potshots at the bizarre new reality faced by all of us in the wake of the Covid-19 epidemic.
O'Brien (also occasionally known as actor, singer, presenter and MC Thiart Li) told MambaOnline that she came up with the idea while lying in bed two weeks ago and wrote the lyrics in less than a day.
"This year has been so stressful and so hard on many South Africans so I wanted to create something that could cheer people up, to make them laugh – especially going into the festive season when so many of us don't feel very festive," explained O'Brien.
She dedicated the video and song to artists who "have really gotten the short end of the stick during this Covid thing," adding that "it's great to still be able to create stuff and put work out there."
Shenay O'Brien has the distinction of not only being the first ever Idols SA top 16 drag finalist (2015) but she is also the co-creator of the We're Queer My Dear LGBTIQ+ community web series.
Watch Al Wat Ek Vir Kersfees Wil Hê below. It might just be what you need to get into the festive season mood!