Watch: 7de Laan's new sizzling gay kiss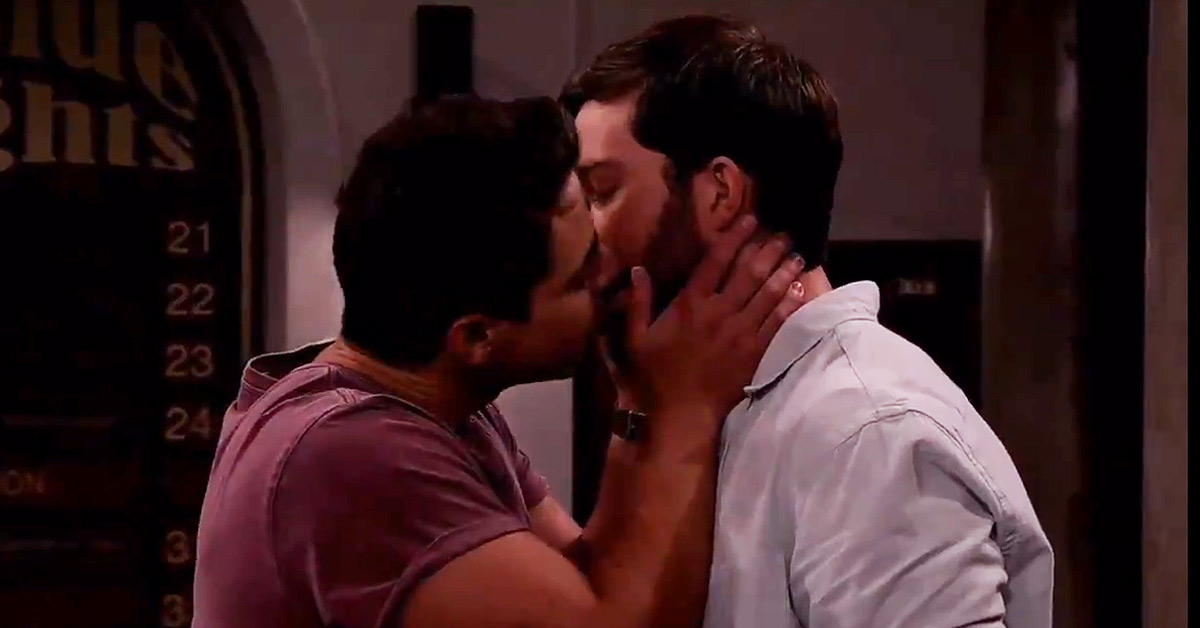 After breaking new ground in the Afrikaans community four years ago with its first gay kiss, popular South African soap 7de Laan has again delighted LGBTQ+ fans with another same-sex smooch.
On Friday night, the series saw Shawn (Deànré Reiners) and Emile (Christopher van der Westhuizen) lock lips. Shawn had previously come out as gay to his wife Lana, which led to them splitting up.
In the episode, Shawn told Emile "tonight I want to be with you," before the two men shared a kiss. While their embrace was at first tentative, it quickly turned into a long and passionate snog.
"Prejudice against the LGBTQIA + community has caused serious social issues with consequences that are sometimes fatal," Kayleen Bessit, 7de Laan publicist, told Jacaranda FM. "Television programmes such as 7de Laan act as potential and key avenues for changing discriminatory attitudes and behaviors against the LGBTQIA + community."
As expected, the scene met with a mixed reaction online, including eliciting anger from homophobic viewers who felt it was "disgusting" or just too much for their fragile sensibilities.
"I grant each person his life and choices. I just think it's too much with the kissing and not everyone wants to see two men kissing and taking off clothes all the time now," commented Jewels on Twitter, adding "Please save us from the sappy details. What's next – they wake up in bed together now?"
GaySpeak News responded cheekily, "Hope so!"
Many fans, however, said they'd been waiting a long time for the loved-up moment, with some posting rainbow flag emojis alongside positive comments on Facebook. Anna-Magdalene De Jager wrote: "Nice nice 7 de Laan! About time for a permanent gay couple. And that KISS was awesome!"
Masulele Mcking Ngobeni also commented: "Homophobes Should relax. Kudos to 7de Laan for giving Shawn and Emile a chance to have their moment without it being abruptly cut off or teased."
7de Laan aired its first same-sex kiss between the characters of Logan (Simon Tuit) and Divan (Arnu de Villiers) back in 2017, after being on air for almost 18 years.
A month later, the show introduced its first transgender character, Geneviève, played by transgender actress Deonay Balie. In 2018, the show also broadcast a steamy lesbian smooch.
7de Laan airs daily from Monday to Friday at 18h00 on SABC 2.
Let's relive that moment.. 🏳️‍🌈#7delaan pic.twitter.com/6OzCKhKOQz

— 7de Laan (@Real7deLaan) March 12, 2021