LGBTIQ+ community remembers Tlhapang Petso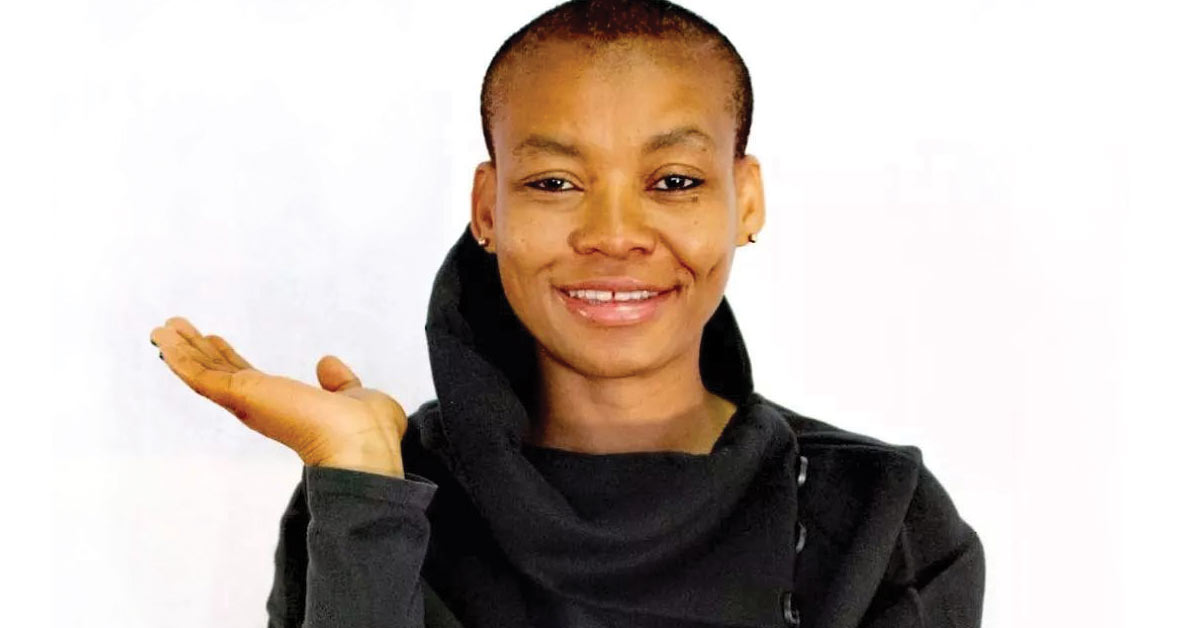 The recent death of much-loved LGBTIQ+ theatre and events luminary Tlhapang Petso has left many in the community and the theatre fraternity in deep mourning.
Petso, who identified as a lesbian woman, passed away at the age of 39 on 16 November after an illness. Her death came as a blow to her heartbroken friends, family and colleagues.
Described as "gorgeous, hilarious, kind, an incredible friend and a brilliant creative", she leaves behind her daughter, Galaletsang Petso, whom she called "my Pumpkin", and her partner Keitumetse (Kat) Masike.
Tlhapang Letlhogonolo Michelle Petso was born in Montshiwa – Mahikeng in the North West Province. "I was raised by a God-fearing family which nurtured a passion to pursue God's work and service to the Church," she said in her self-penned obituary.
She became a mother in 1997 with Galaletsang's birth, before going on to obtain a National Diploma in Drama at the Tshwane University of Technology.
After completing her studies, Tlhapang joined the South African State Theatre as a fieldwork director for the Mzansi Fela Youth Festival and went on to establish herself as a seasoned theatre and television producer, live production manager and director as well as a talent and artist manager.
Her productions were performed at venues including the Market Theatre and the State Theatre and at The National Arts Festival. She worked for companies including Quad Republic Communications and Showtime Entertainment.
For many, Tlhapang will be remembered for her work producing and event-managing the Feather Awards, South Africa's leading LGBTIQ+ awards, for several years, and for coordinating its Community Dialogues. During this time she worked with some notable artists and public figures in the South African entertainment landscape
Affectionately known by its members as "Papa", Tlhapang was also the manager of the successful Mzansi Gay Choir which has performed on national television numerous times.
In a social media post, the choir expressed its collective sadness at her passing: "We will take her words of wisdom, love and passion she gave to us… and pay it forward through the work we started and fought for with her. It hurts"
Theatre director, writer and creative producer Clive Mathibe said that her passing was "unreal", writing that, "It is with great devastation I announce (and confirm) the passing of the INCREDIBLE Tlhapang Petso. My best friend, sister, business partner and great life companion. I am gutted to the core."
The Feather Awards also honoured Tlhapang on social media, stating that "our hearts are heavy, and we still cannot comprehend what has happened. We have lost one of our own, our sister, a friend, a mother, a daughter. Your brilliance, creativity, and humility will forever remain unmatched Tlhapang. We will miss your laugh, your calming personality, and your undeniable love for the LGBTIQ+ community."
In her obituary, Tlhapang wrote: "Ke eteletswe ke my precious mother, sister, grandparents, uncles and cousins. To all my family, friends and colleagues re tla thaba ha re kopana. To my Pumpkin, Tshiamo, Amo, Fifi, Didi, Thatego and Lesedi, Tsaone, Mamzo and Kat- you have gained an angel now."
A memorial was held on 18 November at Constitution Hill. Our condolences to her friends, family, colleagues, daughter and partner. Rest in Power Tlhapang Petso.