Botswana | Activists slam "misleading" video about LGBTI sexuality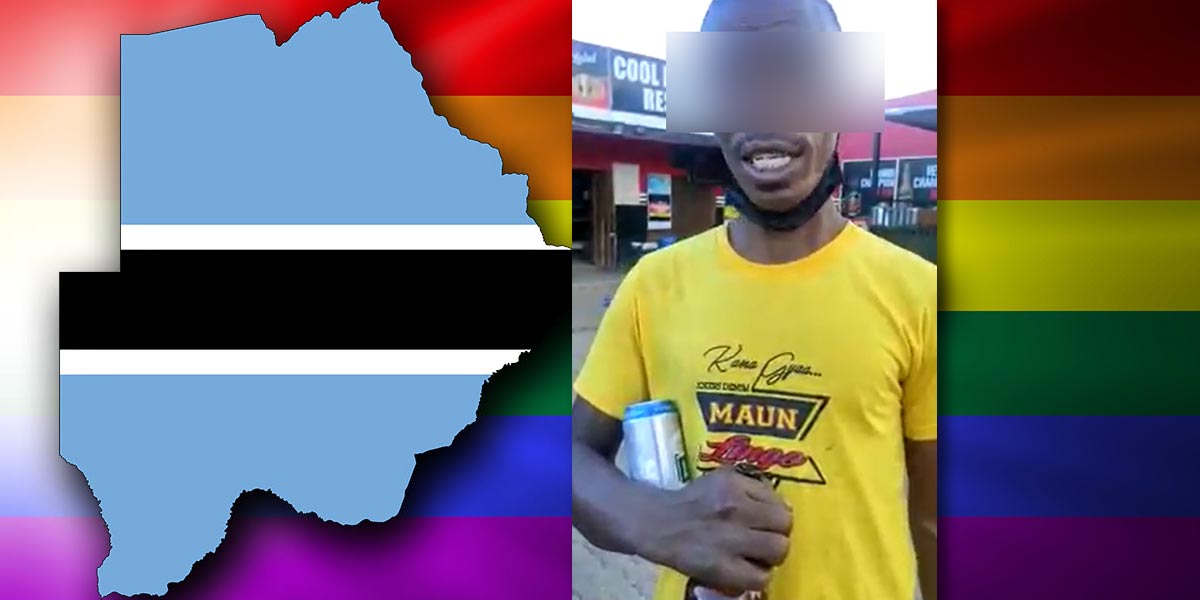 LGBTI activists in Botswana are alarmed by a video shared on social media that they say is perpetuating negative and dangerous stereotypes.
In the clip, a seemingly inebriated man is filmed talking about having sex with other men for money. He also claims that he does not use a condom.
It's not clear who made the video, what their intention was and if the man was in a position to consent to being filmed. It has, however, gone viral and has generated hundreds of comments on social media, many of them homophobic.
In a statement, LEGABIBO (Lesbians, Gays and Bisexuals of Botswana) said the video is being used to paint the LGBTI community in a negative light; particularly as "predators" who "exploit" vulnerable men and youth into having sex for money.
"The gay community should [be] blamed 1, there is to much money involved that u can't resist 2, poverty is increasing time to time, so the way of living u get that demonic spirit [and] join them for money," said a person on Facebook.
One accused gay people of targeting "this struggling [guy] to satisfy their sexual needs" and yet another warned that "they are turning other men into gays."
The narrative of individuals being "recruited" into homosexuality is a widespread one in many African countries.
LEGABIBO said the information being spread about the LGBTI community "is not only misleading but may cause unnecessary harm and panic to the LGBTI community as well as the public at large."
The group urged the public to rely on credible sources of information about issues concerning sexual orientation, gender identity and expression.
LEGABIBO further asserted that it is committed to supporting the national campaign to end the HIV epidemic in Botswana and pointed out that it provides numerous free sexual health services to the community.
"We urge all citizenry of Botswana to help us to stop the spread of false information about LGBTI communities. If anyone sees content online that you believe to be false or misleading, please help us by reporting it because it perpetuates negative stereotypes against LGBTI people and violates their basic human rights, further marginalising them," added the organisation.
In December last year, the government of Botswana formally accepted a landmark court ruling that decriminalised homosexuality in the country. In January, President Mokgweetsi Masisi told LGBTI leaders that he is committed to upholding their human rights.