LGBTIQ+ community grieves as Lumko Johnson passes away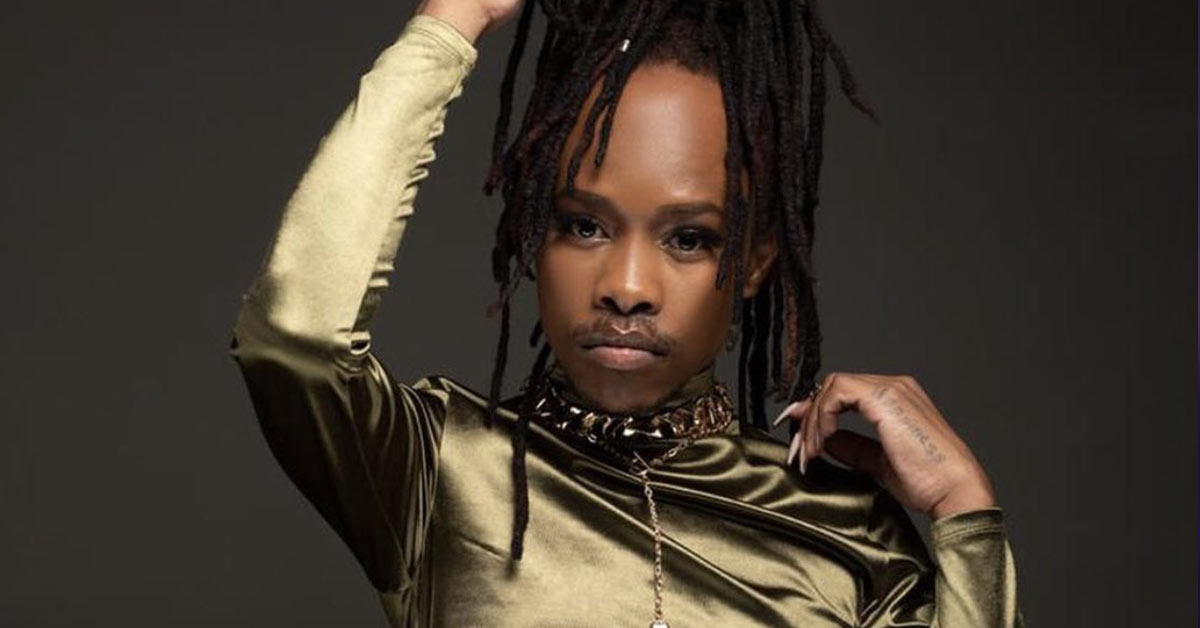 South Africa's queer community is remembering vibrant actor, producer and former YoTV presenter Lumko 'Johnson' Leqela who has died at the age of 32.
The shocking news was announced in a statement issued on Wednesday by YFM, where Johnson worked as a radio producer. The news was also confirmed by their devastated family.
"It is with great sadness that we share the news of the untimely passing of our beloved Lumko 'Johnson' Leqela. They departed on the 14th of September 2022 following a short hospitalization," said the family.
"This is a gut-wrenching loss to the Leqela family, their loved ones, the LGBTQIA+ community and ultimately to the South African broadcast and television community."
"Lumko lived a life filled with purpose and authenticity. As we process this shock as a community, let us remember their light in this world," added Johnson's family.
Johnson first entered the public realm as a young teenager on the popular SABC 1 YoTV platform. They went on to nurture a career in television broadcast, radio production and media at large.
In their own words, Johnson was an "Accomplished TV & Radio Super Producer, Actor, Writer and Big Deal in Most Spaces".
Hundreds took to social media to mourn and pay tribute to Johnson. LGBTIQ+ rights group Access Chapter 2 expressed its sadness at their untimely passing. "We will miss their contributions towards Queer activism on our small screens, radio and films. Rest in peace and in power Lumko."
Iconic LGBTIQ+ activist and filmmaker Dr Beverley Ditsie wrote on Twitter: "#RIPLumkoJohnson. Oh, let's not forget the impact they had on this media landscape. Last time I saw them I said this. I'll never forget that proud, almost shy smile."
Drag artist Shenay O'Brien tweeted: "Lumko you were one of a kind! Queer Icon, Stalwart & Pioneer! The Queer Community has lost one of the very best Role Models & Impact makers!"
Thami Dish, along with a broken heart emoji and a picture of Johnson, added simply: "Rest my baby."
In April this year, Johnson revealed on social media that they were transitioning their gender identity.
"Entering an interesting phase in my life that I wish had come earlier. The evolution of identity can never happen in secret because you unravel before everyone who watches," they said.
"I'm here to share that in the last few months I have been privately reshaping my gender identity, with the assistance of therapy and hormonal treatment. I've kept this private to acclimatize my family and close friends to what the possible outcome could be."
Lumko also clarified their pronouns, writing: "At this stage, my pronouns are they/them until further notice, you may not refer to me as a he/him anymore."
Details on memorial and funeral arrangements will be shared by the family in due course. The family has asked that the public and media respect their privacy as they deal with their loss.
We offer our deepest condolences to Johnson's family. Rest in Power, Lumko Johnson.
AC2 is saddened by the passing of LGBTI+ activist and media personality Lumko 'Johnson' Leqela. We will miss their contributions towards Queer activism on our small screens, radio and films. Rest in peace and in power Lumko.#RIPLumkoJohnson pic.twitter.com/OSWKmEp2dm

— Access Chapter 2 (@AccessChapter2) September 15, 2022
Rest my baby 💔 pic.twitter.com/ZU9aDk2EV6

— Thami Dish (@ThamiDish) September 14, 2022
Oh, let's not forget the impact they had on this media landscape.
@Yfm is the most queer friendly station on the continent.
That is @LumkoJohnson

Last time I saw them I said this.
I'll never forget that proud, almost shy smile.

Ngeke 😭💔

— Bev (@bevditsie) September 14, 2022
I am shocked! 😭😭😭😭
Lumko you were one of a kind!
Queer Icon, Stalwart & Pioneer! The Queer Community has lost one of the very best Role Models & Impact makers!

Condolences to the family, friends and loved ones! Their personality enigmatic!#RipLumkoJohnson#glitterkisses pic.twitter.com/yZp1Q0VYYw

— Shenay O'Brien (@shenayobrien) September 14, 2022