Activists slam Church of England's "hollow" LGBTQI+ apology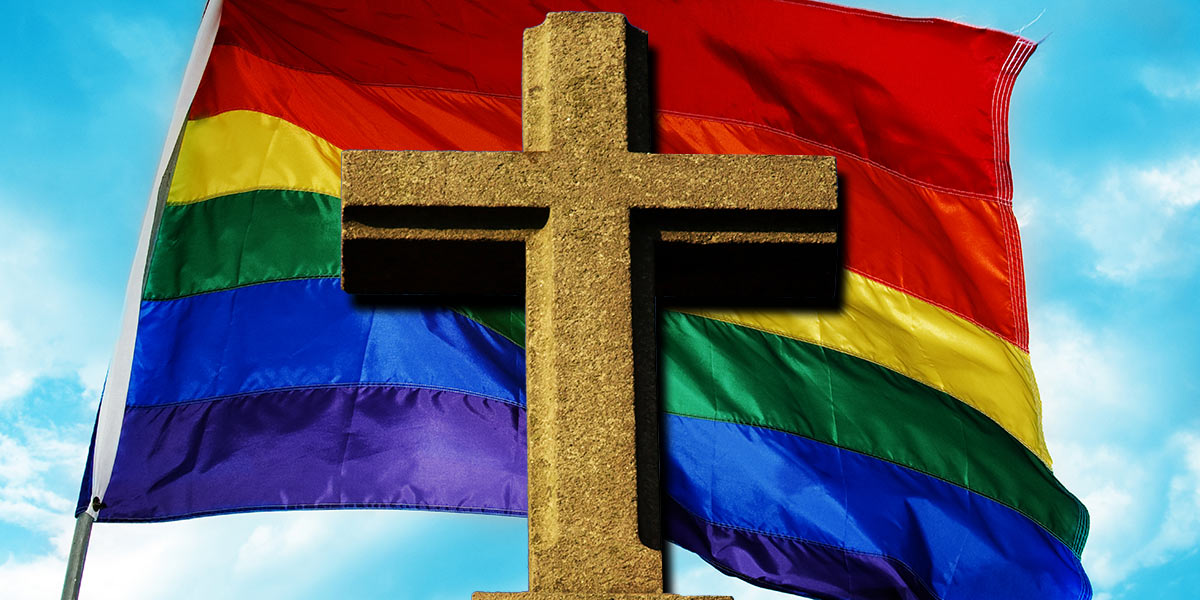 The Church of England has apologised for its treatment of LGBTQI+ people while proposing limited blessings for same-sex couples. Activists, however, say these moves simply don't go far enough.
In a pastoral letter shared last week, the church's bishops wrote: "We want to apologise for the ways in which the Church of England has treated LGBTQI+ people – both those who worship in our churches and those who do not.
"For the times we have rejected or excluded you, and those you love, we are deeply sorry. The occasions on which you have received a hostile and homophobic response in our churches are shameful and for this we repent.
"We have not loved you as God loves you, and that is profoundly wrong. We affirm, publicly and unequivocally, that LGBTQI+ people are welcome and valued: we are all children of God."
While the Church continues to see marriage as only being possible between a man and women, the bishops are proposing to bless same-sex couples and their civil unions, but not officiate or bless same-sex marriages.
They have advanced several draft prayers and readings which could be used to bless same-sex couples. These will be discussed and considered by the church's General Synod next month in Westminster, England.
The blessings could be used in private prayer with a couple, in their home, within regular services offered by a church, or for an occasional service marking a special event or significant stage in a couple's relationship.
"This resource will represent a significant move that is intended as a loving and celebratory response to same-sex couples who are cherished and deeply valued by the Church," said the bishops.
They noted that the prayers will be entirely discretionary and reaffirmed that the "formal teaching of the Church of England as set out in the canons and authorised liturgies – that Holy Matrimony is between one man and one woman for life – would not change."
LGBTQI+ activists in the UK have responded to the apology and proposed blessing with disappointment and anger, arguing that by refusing to accept and officiate same-sex marriages, the church continues to discriminate.
"We've had apology after apology after apology and this one frankly, sounds hollow and cruel," Christian author, speaker and activist Jayne Ozanne told Premier Christian News. "Because if you apologise and then carry on with the abuse, it is akin to domestic abuse. The fact that the bishops don't see that is what angers me."
Human rights campaigner Peter Tatchell was unconvinced. He tweeted that the "Church of England's apology to LGBTs is worthless, given that it continues to discriminate by refusing to marry same-sex couples. The offer of a mere blessing is an insult. It's second best, crumbs from the table and no substitute for marriage equality."
The developments are also unlikely to be welcomed by conservative Anglican churches in Africa that have repeatedly threatened to split from the Church of England over its increasing inclusion of LGBTQI+ people.
The Church of England is the mother church of the international Anglican Communion which consists of 42 autonomous Anglican "provinces" (national or regional churches) around the globe with around 85 million members.
Today's @churchofengland apology to LGBTs is worthless, given that it continues to discriminate by refusing to marry same-sex couples. The offer of a mere blessing is an insult. It's second best, crumbs from the table & no substitute for marriage equality@SymonHill @JayneOzanne pic.twitter.com/sDugQxt7uH

— Peter Tatchell (@PeterTatchell) January 20, 2023