Open Letter: Netball South Africa must bar Uganda from Netball World Cup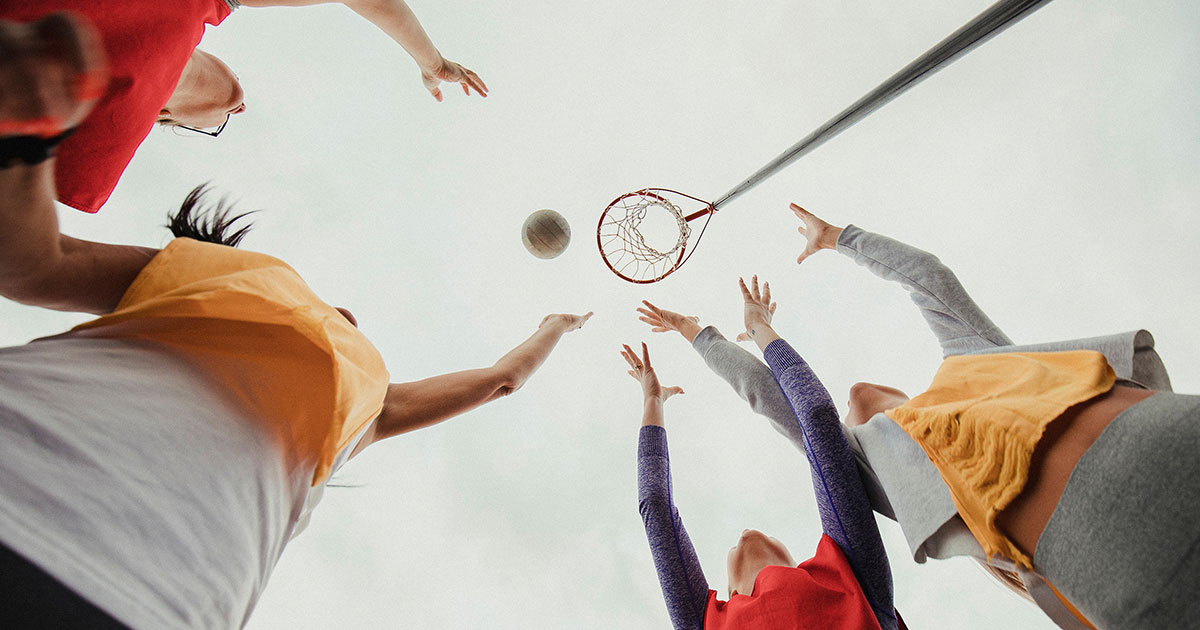 In an open letter to Netball South Africa, Mpho Buntse argues that allowing Uganda to participate in the upcoming Netball World Cup in Cape Town (28 July – 6 August) would be an implicit endorsement of that country's anti-LGBTIQ+ policies.
Dear Netball South Africa,
As the countdown to the Netball World Cup that you are hosting this July and August continues, I am writing to you to express my concern about Uganda's participation in the event.
While Uganda's netball team is ranked eighth in the world and second on the continent, the Ugandan government is deliberately stripping its citizens of their human rights. The escalating persecution of LGBTQIA+ people in Uganda calls upon all of us to get off our spectator chairs and proactively do something to provide solidarity to the Ugandan LGBTQIA+ community.
It is embarrassing that the president of Netball SA, Cecilia Molokwane, is humbled and filled with extreme joy by the fact that Uganda's games are selling out ahead of the spectacle.
Molokwane and her Netball SA collective seem to be ignorant of the geopolitical issues of the day. If they were not, they would be privy to our current struggle and solidarity efforts with the abuse and disregard of human rights in Uganda, which could potentially lead to loss of lives.
I appeal to Netball SA's sense of logic and reasoning. At a time when the world is looking for solutions that will see Uganda drop this law, you can potentially add to the much-needed pressure meant to agitate President Yoweri Museveni to use his veto power not to sign this bill into law.
The matter of Uganda's Anti-Homosexuality Bill is currently a subject of international scrutiny and cause for concern for many sovereign governments, diplomatic communities, as well as global corporates. This pushback is mainly influenced by the urgency to get Uganda's government to drop this draconian law.
The bill approved by Uganda has far-reaching impacts on the safety of the LGBTQIA+ community in that country and seems to show a ripple effect to influence similar legal reforms in other conservative African countries, as we have seen with the case in the Kenyan parliament.
We are already receiving overwhelming reports of violence, torture, evictions and ill-treatment, wholly because of the recent passing of this repressive bill by parliament. Perhaps we also need to interrogate Uganda's deliberate disregard of the Universal Declaration of Human Rights, to which they are a signatory under their United Nations membership.
In the context of the African Union, President Museveni is bound by various treaties, including the African Charter on Human and People's Rights, which guarantees the principles of equality and non-discrimination before the law.
It further guarantees the right to life, dignity, and physical integrity, protects people from cruelty, degrading or inhuman treatment or punishment, as well as the right to a fair trial before any court.
Furthermore, the government of Uganda is in contravention of the Protocol to the African Charter on the Rights of Women. Under this protocol, also known as the Maputo Protocol, countries are expected to develop measures geared towards combatting violence against women irrespective of their sexual orientation or gender identity.
Finally, Uganda is deliberately disregarding the 2014 adoption of Resolution 275 of the African Commission on Human and People's Rights. The resolution clearly expresses grave concerns about the increasing violence and other human rights violations, among which is noted murder, rape, or assault based on a person's real or perceived sexual orientation or gender identity.
I am writing to urge you to bar Uganda from participating in the upcoming netball spectacle. This is not a difficult plea, as other federations have taken similar action in defence of human rights in the past.
One historic case in point is South Africa's banning from the 1964 Tokyo Olympic Games, a decision imposed by the International Olympic Committee due to South Africa's apartheid policy at the time. This reality, coupled with the subsequent expulsion of the South African Olympic Committee in 1970, provides important lessons on how not to be a spectator in the face of human rights violations.
In recent times, we saw Russia's exclusion from taking part in the last Olympics by the International Association of Athletics Federations. The IAAF was justified in barring Russia on the grounds of the humanitarian crisis and their continuing aggression against Ukraine.
Netball SA will be judged harshly by history should it allow the Ugandan team to enter our shores. I am strongly opposed to the idea of neutrality in matters that cut across societal intersections. You cannot be neutral when lives are at stake.
It is increasingly important for sporting federations to pay attention to humanitarian and human rights considerations, as opposed to protecting public relations and so-called neutrality.
Sports are competitive in nature, mired by hate, jealousy, and boasting at the level of both spectators and those engaging in the exercise and delivery of the sporting code. In 1945, George Orwell said, "sport is 'war minus the shooting.'" It is this principle of "prestige" that I believe has a polarising effect when we look at Uganda's participation in this World Cup.
When they win glory, I am simply saying, "there is no glory in marginalising, erasing, torturing, and violating others in the name of your bigotry."
Orwell was correct to note that international sport mimics war and poses as a peace and unifying effort. I believe the Ugandan netball team also carries the responsibility to stand for their human rights and those of the people they represent. They carry the Ugandan flag with pride and will demonstrate prestige for Uganda, its government, and its people.
How are they able to do that at such a volatile time?
Papa De is a Ugandan transgender-affirming person who came to South Africa on an arts residency with their equally trans-affirming son. Papa De is experiencing a double-sword effect because of the current situation in Uganda. Their son is still on a four-year study permit, yet Papa De's visa is expiring in May, and they can only renew it in Uganda.
Due to their involvement in the campaign to speak out against the passing of the controversial "Anti-Homosexuality Bill", Papa De is now facing immediate arrest when they arrive in Uganda. They talk about how they are so desperate to go back home, yet fear putting their family under possible mob justice or arrest under what could be the new law if signed by Museveni after parliament's second ratification.
Papa De's freedom of movement is stripped from them and automatically turned into a fugitive of the state in their own country and an illegal immigrant in another, yet the Ugandan netball team can freely move and enjoy their right of movement and to participate in a country that protects and promotes the human rights of all, including the LGBTQIA+.
I implore you to take a stand against human rights violations and to bar Uganda from participating in the upcoming netball spectacle.
Sincerely,
Mpho Buntse
Mpho Buntse is a Queer activist currently serving as national head of communication for Embrace Diversity Movement and leader of the ANCWL LGBTIQ+ Desk. He is a fellow of the Young Diplomats Forum, Mandela Washington Fellowship and Victory Institute. He is the co-founder of the annual Simon Nkoli Memorial Lecture.