Canada warns LGBTQ+ travellers about the US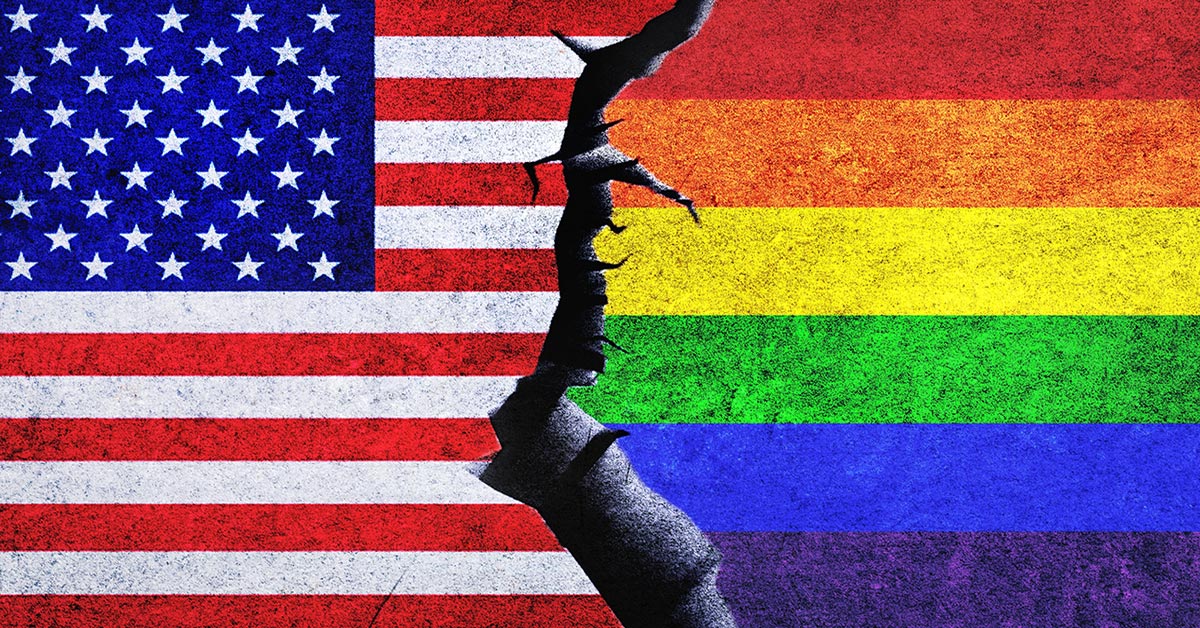 The Government of Canada has urged its LGBTQ+ citizens who are planning to travel to the United States to exercise caution amid an increase in anti-LGBTQ laws in that country.
In an update to its official Travel Advice and Advisories webpage on Tuesday, Canada's Department of Global Affairs specifically addressed "2SLGBTQI+ travellers" to the US.
The term "2S" or Two-Spirit is used by some indigenous North Americans to describe individuals who are gender-variant or identify as a third gender.
The department warned that "some [US] states have enacted laws and policies that may affect 2SLGBTQI+ individuals" and advised travellers to check relevant state and local laws.
At a news conference, Canadian Deputy Prime Minister Chrystia Freeland told reporters that the travel advisory has no political undertones. "Our priority, always, in all of our foreign policy, is to protect all Canadians and we'll continue to do that," she said.
The largest LGBTQ rights group in the US, the Human Rights Campaign, expressed no surprise at this development.
In June, it declared a "National State of Emergency" for LGBTQ Americans in response to the unprecedented and dangerous wave of anti-LGBTQ laws passed or being proposed across the country.
"When another country is affirming the state of emergency that LGBTQ+ people in the US are currently living through, it only further validates the grim reality our community is facing," commented Kelley Robinson, President of the Human Rights Campaign.
"These declarations are far from theatrical," Robinson continued. "This year alone, over 500 anti-LGBTQ+ bills have been introduced in state legislatures throughout the country, with over 220 of those bills specifically targeting transgender people. Over 80 anti-LGBTQ+ bills have been signed into law this year, more than any year on record."
In May, for example, Florida Governor Ron DeSantis signed legislation enabling doctors to refuse treatment to patients based on their LGBTQ+ identity. This law grants healthcare providers "the right to opt out of participation in or payment for any healthcare service on the basis of a conscience-based objection."
Robinson highlighted that this wave of political and legal extremism is translating into real-life consequences, including incidents of deadly violence.
The US federal government has also recognised the increasing risk to LGBTQ Americans. According to the Department of Homeland Security, "LGBTQI+ individuals are experiencing a surge in violence, both against individuals and community spaces."
The department further noted that "federal threat monitoring has indicated that these threats are increasingly linked to hate groups and domestic violent extremists."
Robinson asserted that, "LGBTQ+ Americans are living in a crisis and it's vital that LGBTQ+ people stay informed about the risks and realities when travelling to and throughout the US."