STIGMA STOPS ZIM GAYS FROM SEEKING HEALTH CARE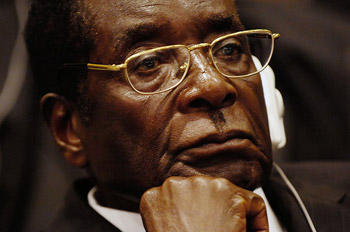 Following warnings from the recent World Aids Conference that anti-gays laws are hampering the global fight against HIV, a Zimbabwe gay rights activist has spoken out about how homophobia affects his community.
According to New Zimbabwe, the unnamed senior official of Gays and Lesbians of Zimbabwe (GALZ) said that gay people face ongoing stigma and discrimination from public health care providers in the country.
"We have a number of our members who are infected with sexually transmitted infections who have visited public hospitals and ended up coming back without being treated because of questions they were asked by nurses," he said.
"For example if one has developed genital watts in the anal (area) they are asked how the warts developed and why they developed there. Some of them are telling us that health care workers at some point mob them after divulging that they are gay and ask them how gays and lesbians engage in sex?"
He explained that that this kind of intrusive and humiliating treatment is leading gay people to avoid medical attention.
"Some of our members suffering from STI are taking up to a year before seeking treatment because they are afraid to be asked these embarrassing questions," he said.
In a new report, the World Health Organisation (WHO) called for countries to "work toward developing policies and laws that decriminalize same-sex behaviours" in order to "allow and support the implementation and scale-up of health-care services for key populations" such as LGBT people.
Gay sex and public affection are illegal in Zimbabwe, with penalties of up to three years in jail. Same-sex marriage is also illegal, as specified in the country's Constitution.
Zimbabwe's President Mugabe has openly attacked and vilified gays and lesbians for years and recently promised to further crack down on the community and GALZ.