SA's Coenie Kukkuk to judge Mr Gay Europe 2017 in Stockholm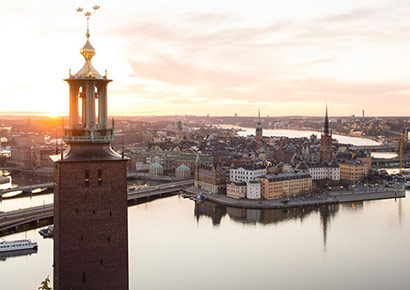 Mr Gay Europe 2017 is going back to Stockholm for the second year running, while South Africa's very own Coenie Kukkuk will return as a judge.
Last year's event kicked off in the Swedish capital before moving on to tour through northern Scandinavia and concluding in Oppdal, a ski resort in Norway.
"The days in Stockholm were such a success, we felt so welcomed and we all fell in love with the city, the hotel and the people; so this year we go back for the whole six days," said MGE President Tore Aasheim.
This year's competition, the 11th, takes place from 1 to 6 August and will be centered on the city of Stockholm and Stockholm Pride and will include sight-seeing, meetings and social events.
While there will be some new elements to the competition, the delegates will as always take part in a preliminary interview with a panel of judges, a written test, a social media challenge, a sports challenge, a photo session and a video challenge.
The delegates will also have time to enjoy Stockholm Pride, get to know Stockholm and hang out with the locals.
Coenie Kukkuk, attorney, former co-owner of Mr Gay South Africa and former Africa Director for Mr Gay World, has again been asked to be a judge for, amazingly, the fifth time.
"It is a great honour to be invited back to judge Mr. Gay Europe; a relationship which started in 2012 when I judged the competition in Rome," said Kukkuk.
"This competition goes far beyond your normal 'beauty pageant' and that is why it's so dear to me. This year, there will be a surprise in store for the delegates, I have been informed by the President of Mr Gay Europe, Tore Aasheim. It will have a human rights component which always perks my interest."
Kukkuk noted that Sweden has a rich history of LGBT inclusion, especially in comparison to some countries in Eastern Europe. "It is important to show these countries, and indeed the world, what true equality can be like," said Kukkuk.
"It is also important, being from Africa, that I bring our story to Europe and underline that we need assistance and support where LGBT rights are concerned – a task which I am looking forward to."
The current Mr Gay Europe is Belgium's Raf Van Puymbroeck, a trained dancer who holds a Bachelor's degree in Physical Education.