American tragedy | College student gets 10 years in jail for not disclosing HIV status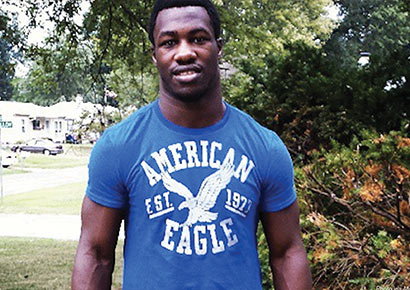 A 25-year-old American student has accepted a plea deal of 10 years in prison for not telling his sexual partners that he was HIV positive.
Michael Johnson was first sentenced in 2015 to 30 years in prison for the offence before an appeals court threw out the conviction due to prosecutorial misconduct.
The original trial, said the Center for HIV Law and Policy (CHLP), was "fundamentally unfair" and his prosecution "was riddled with questions about racism and homophobia".
It was reported at the time that of the 51 potential jurors in his case, only one appeared to be "non-white" and two-thirds agreed that being gay was "a sin".
According to media reports, Johnson infected one man with HIV and exposed four other sexual partners to the virus.
Faced with a new trial and the possibility of spending the rest of his life in prison, Johnson, who was 21-years-old at the beginning of the case, agreed to a plea deal of 10 years in jail.
Under Missouri's HIV criminal law, one of the harshest in the US, Johnson could have faced up to 96 years in prison if found guilty. The law does not require that there was intent to harm someone.
"It is disturbing that Michael is not yet a free man and was not exonerated after his years-long struggle for justice, but we respect and support his decision not to risk a life behind bars," said Mayo Schreiber, Deputy Director of CHLP.
The criminalisation of the transmission of HIV does far more harm than good
Prior to his arrest in 2013, Johnson was a promising young college student and star athlete. His prosecution has drawn condemnation from organisations and individuals who believe that HIV criminalisation laws are being used to prosecute people living with HIV and, disproportionately, people of colour.
"Johnson's conviction has shattered a talented young man's life," said Charles Stephens, Executive Director of the Counter Narrative Project. "The sentence imposes punishment that is grossly out of proportion to the alleged harm."
The criminalisation of the transmission of HIV has been condemned by experts, including the American Medical Association and the Infectious Diseases Society of America, as hampering the fight against the spread of the virus. These laws instead lead to stigma and may result in people not getting tested so that they can't be blamed for knowingly infecting others.
It is also extremely difficult to prove that individuals set out to knowingly transmit the virus to someone else and takes away the responsibility of all parties to engage in safer sex.
Ashley Quinn, from the MO HIV Justice Coalition, noted that "these laws promote negative characterisations of people living with HIV (PLHIV), by assigning fault and branding PLHIV as criminals, and exposing PLHIV to isolation and discrimination."
Johnson's 10-year jail sentence includes time already served since his arrest nearly four years ago.