Mamba Q&A: Actor and singer Litha Bam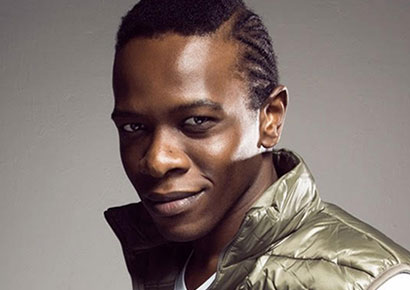 Actor and singer Litha Bam is best known as Nhlanhla on etv's Scandal and for guest roles on 7de Laan and Intersexions. Now he's released his upbeat first single, Feel the Music.
Born in the Eastern Cape but raised mostly in Johannesburg, Litha started acting, singing and dancing in high school and university before leaving his studies to pursue a professional acting career.
His passion for music led him to back to studying, this time music, specialising in vocals. After studying and working in music and film in New York City and Los Angeles, he returned to South Africa.
Litha talks to Mambaonline about his fledgling music career, his undying love for Janet Jackson and his upcoming live gig at Therapy's 21st birthday mega party on 11 November in Jozi.
You first caught people's attention by acting in soaps…
It was an incredible experience. I learned how to work well under the pressure of the shooting schedule and dealing with the attention from viewers and the public, which was a little overwhelming at first.
Has music become a bigger passion for you than acting?
I wouldn't say it's become a bigger passion but simply the one I'm fulfilling at the moment. I've been an actor my whole life and I love it. However, when it comes to expressing myself through my own creative voice as a writer and performer, music comes more naturally. Also, I feel more of a sense of ownership of my creative property with music.
What were your musical influences growing up?
I listened to everything from Disney soundtracks to Michael Jackson and Janet Jackson. I actually listened to a lot of movie soundtracks when I was younger which helped expose me to different genres and artists.
As a young performer did you ever get bullied or were given a hard time?
I was, but not so much by my peers. Interestingly, it was the school principal who gave me the hardest time in my early school years.
What about your sexuality? What was your experience growing up and coming out?
I remember being very confident about who I was and following my natural instincts at a very early age. I was chasing boys on the playground at age six already, and getting into a LOT of trouble for it. [Laughs] I struggled a great deal in my teenage years but found an emotional outlet through acting. Coming out was not easy but I had great friends who helped me get through it.
Did you have any LGBTQ role models growing up?
For most of my younger years I didn't actually. Then George Michael came out.
Is your single, Feel the Music, indicative of the style of music that you want to make?
I'd say it's an example of what you can expect from the kind of music I'm looking to make. I love dance music and would like explore that further and hopefully get to work with some of SA's best dance producers.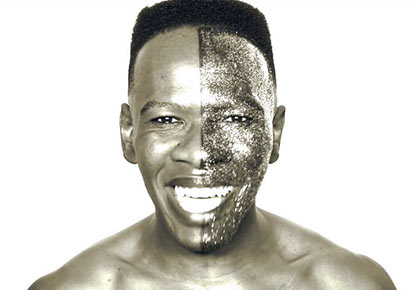 Tell us how the track came into being? And how was the video produced?
I'd written the song and recorded a really bad demo of it many years ago. I later rerecorded the final version with producer and artist RJ Benjamin who was also one of my music lecturers when I was doing my music training. The video was filmed in my good friend Ian Mills's garage, who also directed and edited the clip. I also did all my own make-up for the video which was a lot of fun to shoot.
Do you think the online age makes it easier for artists, and especially queer artists, to make a space for themselves in the music world? Are record companies still relevant today?
It definitely makes it easier to get yourself and your original content out without any kind of outside influence or censorship and create a niche market. What makes it difficult is finding a way to stand out amongst the many other artists online both major and independent. Record companies do have relevance depending on what level you're aspiring to and really make a huge difference when it comes to marketing and promoting your brand and music.
You're a huge Janet Jackson fan. What about her appeals to you?
Where do I begin? Other than the fact that we share the same birthday (May 16th) no other artist's music and image has resonated with me on a personal and artistic level quite as much as hers has, virtually my whole life. Also, as a triple threat talent she inspired me to become a dancer after I attended her Velvet Rope Tour concert – the first one I'd ever been to.
Why do you think gay men are so attracted to those strong, iconic female singers?
I've actually always wondered what that's about. [Laughs] But I think it has a lot to do with the sense of freedom and defiance often expressed through their music and a celebration of bold femininity which is often suppressed in a patriarchal and male dominated society.
You come from the Eastern Cape. How do you feel about The Wound (Inxeba)? Should certain stories be off bounds?
I think it's a great South African film that tells a uniquely South African story. I believe we are meant to speak the truth through our art and, particularly in filmmaking, take an audience on a journey and expose them to a world they wouldn't otherwise be exposed to in order to teach and enlighten about the many ways of the world. Perhaps there are stories that should be off bounds but, for me, this isn't one of them.
South Africa is breaking new ground in Africa with openly and proudly LGBTQ musicians like Nakhane Touré and Toya Delazy. Do you think it's important for public figures to be open about themselves?
I'm in two minds about this. While I do believe visibility is incredibly important I also think we need to make a shift away from labels and allow public figures to just be who they are instead of being boxed in by their sexual orientation. Especially in a world moving towards a more fluid sexuality. Having said that I do think we live in an age where openness is becoming a necessity in order to create more acceptance and tolerance for different types of people.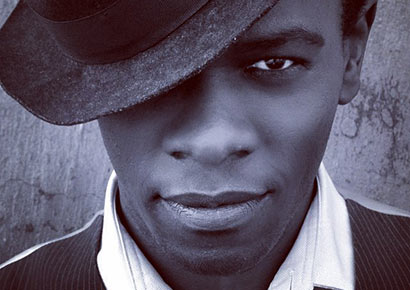 You'll be performing at Therapy's 21st Birthday Bash. Are you looking forward to it?
Yes, I'm very excited because Therapy was my first ever gay club experience and also where I found my love for dance music. That sense of euphoria I felt from being in a place of freedom and acceptance is actually what Feel the Music is about and it's a full circle moment for me to perform the song live for the first time at Therapy.
Your single is amazing, but we want more! What happens now – and when do we get an album?
I'll be releasing my next single very soon and in time for the summer while I continue promoting Feel the Music. I'm looking to get started on an album in the New Year.
Catch Litha Bam live at Therapy's Sextravaganza 2017 21st birthday party on Saturday 11 November at Carfax in Johannesburg. Get your tickets here.