All grown up | Stuart Hillary on Therapy at 21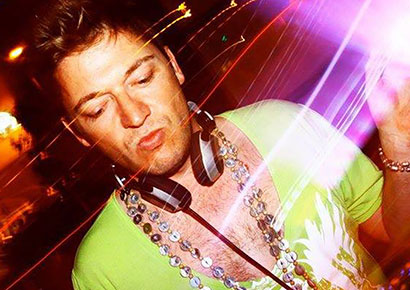 Who said there's an expiry date when it comes to clubbing? Certainly not Therapy, the iconic Jozi gay party brand that's still going strong after 21 years.
And certainly not its creator, Stuart Hillary, who's arguably the most-respected and accomplished gay DJ in the country.
Birthed in 1996, Therapy set the standard for stylish, often edgy, gay clubbing in the city. Acknowledged as one of the best gay clubs in the world in 2003 (when it was based in Braamfontein's Heartland), it's now transformed into two or three, always memorable, standalone events a year.
Ahead of the Therapy Sextravaganza 2017 21st birthday bash on Saturday 11 November at Carfax in Johannesburg, we spoke to Hillary about staying authentic and never giving up on the music.
21 years! Congratulations! Therapy is now all grown up. Do you feel like a proud parent?
Extremely proud. Festive! Ready for more…
Thinking back to when you conceived the brand: What was the inspiration and intention, and where did the name come from?
I have always been into "mixed" clubs – ie: A gay "themed" club, where straight people came for the music. I had already been deejaying about six years before Therapy (at Mrs Hendersons, The Embassy, Krypton), but then one night, after Rosebank had exploded with trendiness, a real chop of a straight man threatened to fuck me up if I didn't play his UB40 request. That was the end for me: I went home and wondered if I should go to therapy about my sensitivity issues, and then I decided, no, fuck this, the next club will be called Therapy. The rest is history.
When you first started out, did you ever think it would last so long?
I never intended to become a DJ, but when I was on the wave I never wanted it to end. And why should it?
Why do you think the Therapy brand has stayed alive and so vibrant? What makes it stand out?
We have never tried to play commercial music. People are not stupid! Everybody knows that trends start with producers, then DJs, then they might make it onto the radio. The reason clubs never pass the five year mark is because they believe that people are stupid. And that is one big FAIL!
Would you ever consider owning or running a club again?
Yes, maybe, if I had the right partners to run it and didn't have to be there all the time. My main interest is in deejaying. I want to do the big events worldwide. Be paid to travel and have fun.
What kind of impact do you think Therapy has had on the queer community in SA?
Well we put South Africa on the international map of credible gay clubbing… Nuff said!
Therapy used to be quite sexually cheeky. Have you felt the need to tone it down – or have we all just grown up?
We will still want to have sex when we are 70 – so why tone it down? This 21st celebration is called Sextravaganza 2017 – and we have dancers in underwear lined-up. I will never tone it down. However, we will always do it in an arty, classy way – that gets tongues wagging without making people vomit in their mouths. It's too easy to copy and paste an image of a hot guy and put it on a flyer and call it a gay party. And people wonder why the gay scene is dying?
How do you look back on those heady days of the Heartland; the madness, the wild partying? Is it with fond memories – would you do it again the same way or differently?
Such very fond memories. Such amazing friendships that still bring me joy every day. If I had to do it again, I wouldn't change much; maybe just to not over-exert so much and not injure my back because of it.
If you could give your younger self some advice – when you were running the club back in the day – what would that be?
Only help people that "walk their talk" I am naturally a motherly nurse of a person, and have wasted much time believing people's bullshit.
With all the mainstreaming going on, do you think there's still a space for gay clubs and venues for the millennials?
Yes, the millennials seem a bit passive and depressive to me. They need to get some attitude going and create the kind of lives they want to live. If you don't like the music you are hearing – become a DJ and change our city for the better. It's that simple.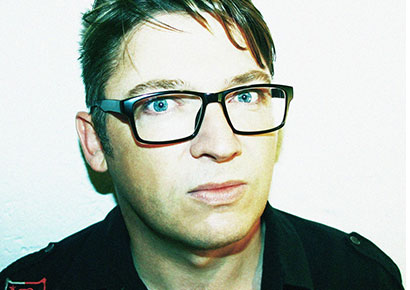 The Therapy fans already know what's in store, but what would you say to the younger partiers or first-timers – why should they be there on 11 November?
Come and see how and why house music has become the longest lasting dance music. It's been around over 30 years now! It will continue to be around because it adapts and it progresses. I have looked at our ticket sales for our last three events – 35% are to people under 30. Isn't that just wonderful?
Do you ever see an end to your DJ career?
I have worn the crown of being South Africa's most accomplished gay DJ for many years, but it ain't over honies! My next crown will be South Africa's oldest DJ. And if the dance floor is filled with 5000 20-somethings, I will feel even more joy!
Therapy's Sextravaganza 2017 21st birthday party is on Saturday 11 November at Carfax in Johannesburg. Do not miss this. Get your tickets here.
To experience some of Stuart Hillary's sonic goodness, check out his latest mix: Sextravaganza 2017! (The Hadeda House Mix).