Here's a fierce celebration of Afro-homoerotica (watch)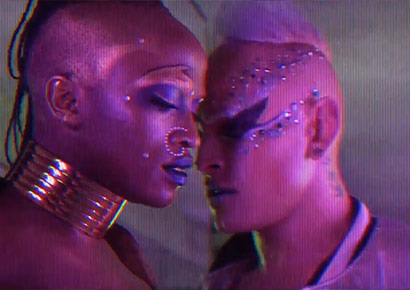 Queer expression is rarely represented in mainstream South African culture. Avant-garde music artists Umlilo and Whyt Lyon (from Stash Crew) have joined forces to break this cultural erasure and inject it with their catchy, homoerotic dance track, DL Boi.
The duo have elicited the help of some of Joburg's fiercest queer talent to create a sexy dance music video that fuses electronic 'kwaai beats' with a future pop sensibility.
The crowd-funded music video for DL Boi was written, performed and produced by Umilo and Whyt Lyon.
Directed by Jono Kay, the video was choreographed by renowned international performers and choreographers Llewellyn Lulubelle Mnguni and Henk Opperman. International stylist and designer Caroline Olavarrieta added an eclectic fashion twist, alongside make-up by Orli Oh Meiri and Dylosaurus_Rex.
Shot in a nostalgic 80s/90s ballroom style, the video follows a DL Boi's pursuit of an enchanting seductress at a queer Ball. (DL Boi or 'down low brother' refers to a subculture where a closeted gay man frequents queer spaces in order to meet and hook up with other queers.)
"It's an exploration of the many complexities of being queer in South Africa and the world. You're getting a small glimpse of the world we inhabit as queer people in all its wonder, beauty and glory," said Umlilo. "The reality is it is often difficult for queer people to express themselves in many parts of the world which feeds into a repressive and toxic patriarchal world."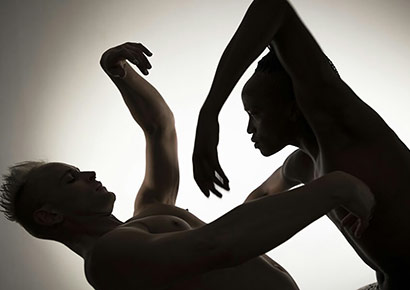 Whyt Lyon added: "We sometimes have to hide a real part of ourselves because of lack of acceptance from society and the fear and violence on queer bodies. This video celebrates the beauty of queer bodies, expression of desire and, most importantly, consent."
Umlilo and Whyt Lyon describe themselves as "South African afro-future gender and genre-bending avant-garde" artists who combine their music with "political insight, hip hop, kwaito, dance and queer pop sensibilities".
Two years ago, they came together for a "queer-galactic collaboration" and have completed tours in Europe, South America, and Cape Town and Johannesburg in 2017. This year, they also performed with US hip-hop superstar Mykki Blanco as part of ID Magazine's documentary about queer artists in Johannesburg, Out of This World.
Watch the video for DL Boi below.