Messy! SABC speaks out on David Tlale reality show furore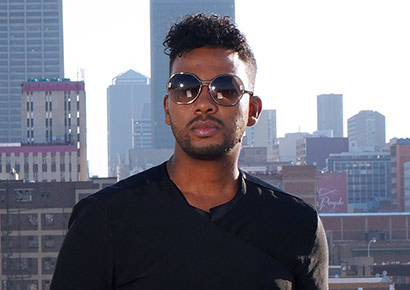 The awkward dispute between always controversial fashion designer David Tlale and the aggrieved winner of his reality TV series shows no sign of abating.
The openly gay Tlale was the mentor in last year's 13-part series, The Intern By David Tlale, which followed 12 aspiring fashion designers who competed to become his next assistant designer.
The show was plagued by viewer complaints about production issues and reportedly had initially low ratings before interest picked up.
In October, Kuena Moshoeshoe was chosen as the winner to much fanfare in a live-broadcast finale at Turbine Hall in Newtown, Johannesburg.
Moshoeshoe was meant to take home prizes to the value of R1 million, including a new Mercedes Benz CLA, R200,000 in cash and a fully equipped studio to the value of R250,000. She was also to work as an assistant designer to Tlale for a year
However, in December, the Lesotho-born designer angrily alleged that she had yet to receive her winnings and took the dispute to the media.
Speaking to The Juice, she said: "I am very grateful for the opportunity but I have been in Johannesburg doing nothing since October. I haven't received any of the prizes, as promised. I have basically wasted my time and money."
Moshoeshoe also told Times Live: "I am done waiting for anything from him, if he wants to keep [the prizes] he can keep them, not to treat me like a piece of shit. I'm really done!"
Tlale responded that he had been unable at the time to fulfil his obligations for legal reasons. "I couldn't give her awards because we don't have a contract in place and she also needs to finalise her work permit in South Africa, then we'll take it from there."
On Friday, SABC 3 issued a statement about the embarrassing mess, suggesting that a resolution had still not been reached.
Said Zandile Nkonyeni, SABC Head of PR: "We have since made interventions between the two parties in an attempt to find a workable solution on the matter. Currently the situation is still under continuous discussions between the winner and David Tlale with the Channel as the mediator."
Nkonyeni added that, "The SABC will ensure that the delivery of prizes to the winner will be honoured within the contractual stipulated time frame."
It's not the first time that Tlale has made headlines for all the wrong reasons. He has in the past been accused of unprofessional behaviour by starting his fashion shows hours late, of treating staff poorly, and of failing to pay suppliers.