Urban Angels Launch Gallery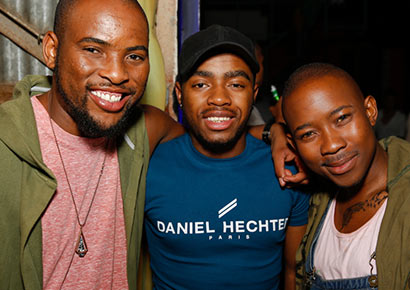 Therapy, B2K and Simply Blue recently joined forces to create Urban Angels – a new inclusive LGBTI event that's shaking up the Jozi party scene.
Urban Angels was launched at Club Simply Blue's Mihouse venue in Selby on Saturday, 27 January with around 400 people partying till sunrise.
"It's a great concept and much needed," said Simply Blue's Jerome Camp. "Always remember: united we stand, divided we fall."
Promoters Tebogo Lebese and Stuart Hillary came up with the concept while talking about how to make Jozi a better place to party.
"I am still amazed at the diversity that we saw at Urban Angels. It was a good way to start the year – happy people and the DJs knew exactly when and how to play," said Lebese.
The question on everyone's lips was, "When is the next one?" and Mambaonline can announce that it will be on Saturday, 31 March 2018.
Check out the pictures below by Clive Hassall from Clive Hassall Photography.