1ST PRETORIA PRIDE DETAILS ANNOUNCED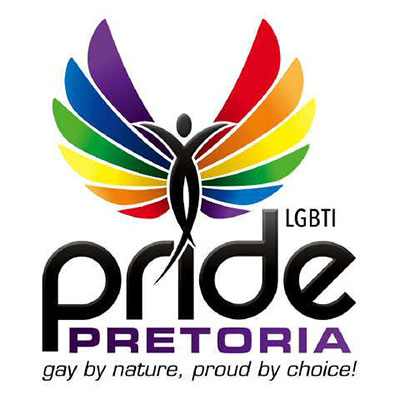 The organisers of Pretoria Pride have revealed more details about the capital city's very first LGBTI Pride march on Saturday 5 October.
The event will take place in Centurion, on the corner of Hendrik Verwoerd Drive and South Street (diagonally across from the Standard Bank offices).
"This is Pretoria's first gay Pride parade, the last one of the big cities in South Africa to host such an event, and we think it is just appropriate to hold it in the capital," said Bruce Walker, one of the organisers from the Pretoria Gay Pride non-profit organisation.
"Pretoria Gay Pride's theme this year will be 'Coming Out for the world to see us,'" he continued, adding that the march is set to become an annual event.
Walker said that Pretoria Pride aims to highlight discrimination against lesbians and their so called 'corrective rape' as well as murders based on sexual orientation in South Africa and the rest of Africa.
A moment of silence is planned during the parade and balloons will be released to remember those who have passed on. "You can buy a balloon and dedicate it to someone as well. A friend, a lover, whomever you wish," Walker explained.
The gates will open at 10am and the parade itself will start at 12pm, with a three kilometre route around the Centurion central business district.
The convoy will move north on Hendrik Verwoerd Drive, then turn right in West Avenue, go past the Gautrain station and turn right into Lenchen Avenue where a last right turn will be made into South Street back to the origin point.
The rest of the afternoon will be filled with entertainment thanks to artists, celebrities and all the extravagance expected from a gay Pride event. Performers, drag artists and DJs will keep the crowds entertained all day in the show area.
"This could be called the Jacaranda Day for the LGTBI community," said Walker. "As well as a flea market, a food hall, a beer garden and other refreshment stalls, we will be making the largest beach Pretoria has ever seen, with 25 tons of sand that will be hauled in."
There will also be a community village where HIV testing and counselling will take place.
To stay informed visit the Pretoria Gay Pride Facebook page which will be updated regularly. For stalls rentals and float registrations contact Wickus Venter on Wickus.venter@supergrp.com.