BOTSWANA DENIES ANTI-GAY PLAN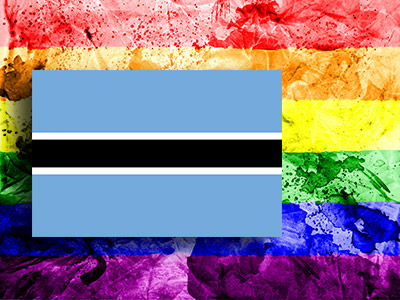 The Botswana government has denied reports that it is planning to arrest gays and lesbians as part of its new HIV plan for vulnerable groups.
Last week, the Botswana Network on Ethics, Law and HIV/AIDS (BONELA) accused the government of including a plan to arrest local men who have sex with men (MSM) and sex workers and deport foreign MSM and sex workers in its "Draft Strategies to Address Key Populations".
The six-month crackdown was, it said, agreed to in a meeting with law enforcement and immigration officials.
The claims, which came as a shock in light of the country not actively enforcing its anti-gay laws in recent years, were reported in the local media and internationally.
On Tuesday, the Botswana government responded to the furore by stating that it "has no intent, much less strategy in place, to arrest, detain, deport or otherwise unduly target gay people as part of ongoing efforts to curb HIV/AIDS".
In a statement, it asserted that the reports were "misleading" and insisted that there is no such plan included in the draft strategy document.
It admitted, however, that the document does reference "the possible detention and/or deportation" of "foreign sex workers, where existing law could take its course".
The government said that in the interests of transparency it would be sharing the draft document prepared by the Ministry of Health with the media and other stakeholders. It also noted that the document is a draft "and therefore what interventions are in fact recommended are not even approved policy".
Mambaonline has read the draft document and found it somewhat unclear in its wording, which could lead it to be read to include MSM in the plans to arrest and deport sex workers.
Uyapo Ndadi, Executive Director of BONELA, remains unconvinced.
He commented on the Botswana government Facebook page that "the agreed measures do not specifically or remotely exclude MSM who are also the subject of the issue that the strategies dealt with!"
He added that "it is either a case of inept drafting or dishonesty. Regarding the document being a draft, that is immaterial because it sets out what was AGREED by the relevant authorities".
Another activist from Botswana, who did not wish to be named, viewed the government position in a more favourable light.
He told Mambaonline that "although homosex is still illegal in Botswana, no one has been prosecuted for years and in fact the police are under instructions NOT to enforce the law".
He acknowledged that the government had repeatedly refused to register the country's LGBT rights group Legabibo but said that "it hardly qualifies as "persecution". He also noted that Botswana's Employment Act bans discrimination on the basis of sexual orientation.
"There is a lot of goodwill in the Ministry of Health, but they are worried about politicians making hay out of moral panics, which could then derail their quiet efforts to implement more progressive policies. So scare stories like this one are exactly what our allies in government want to avoid," said the activist.
While homosexuality is not specifically outlawed in Botswana, it could be prosecuted under Section 164 of the Penal Code that bars "carnal knowledge of any person against the order of nature," with penalties including seven years in prison.