PORT ELIZABETH GAY MAN STONED TO DEATH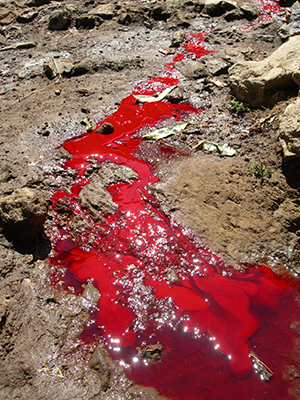 A horrified family is in mourning after an openly gay man was stoned to death near Port Elizabeth.
The Afrikaans Son newspaper reports that the body of 24-year-old Skumbuzo Harold Mkefile from KwaNoxolo was discovered by a passerby on Tuesday in Booysens Park.
He was lying half naked in a field surrounded by bloody rocks and stones. His head was reportedly smashed in.
Mkefile, who worked as a hairdresser in Soweto-on-Sea, was dressed in women's clothing at the time of his murder.
Residents told the newspaper that they believed that he was stoned "because he was openly gay and often wore women's clothing."
Asanda Ngono, Mkefile's best friend, said, "I miss him already. I do not know why it was time that he had to go."
Mkefile's tearful mother, Buyiswa, and his aunt, Nosipho Rathu, were in shock at the horror attack.
Over the last decade, South Africa has been plagued by a series of hate crime attacks against LGBTI people, especially those who have a gender nonconforming appearance.
Earlier this month, Thembelihle 'Lihle' Sokhela, an openly lesbian woman, was raped and murdered in Daveyton, Ekurhuleni, outside of Johannesburg.
The South African government and the "National Task Team on Gender and Sexual Orientation-Based Violence against LGBTI Persons" seem to have had little success in stemming the violence.