Scathing judge blocks Trump's transgender military ban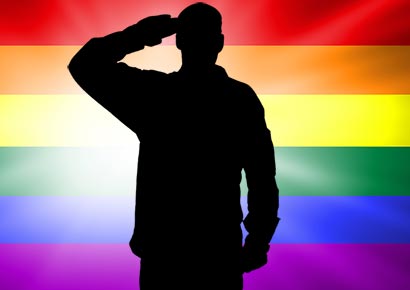 There's been a major victory in the first case filed against President Trump's discriminatory ban on transgender military personnel.
On Monday, a US District Court ruled in favour of seven transgender service members who argued that the ban violates their rights to due process and equal protection.
Judge Colleen Kollar-Kotelly issued a preliminary injunction blocking the enforcement of Trump's order while the case makes its way through the courts.
She said the plaintiffs are likely to ultimately succeed in winning their case as the reasons given for the ban "do not appear to be supported by any facts."
Kollar-Kotelly ruled that the service members had indeed shown "that they will be injured by these directives, due both to the inherent inequality they impose, and the risk of discharge and denial of accession that they engender."
The judge further criticised the way that Trump had seemingly unilaterally decided on and announced the ban on Twitter.
She noted that this was "without any of the formality or deliberative processes that generally accompany the development and announcement of major policy changes that will gravely affect the lives of many Americans."
Shannon Minter, Legal Director of NCLR (National Center for Lesbian Rights), which filed the case on behalf of the transgender service members, welcomed the news. "This is a complete victory for our plaintiffs and all transgender service members, who are now once again able to serve on equal terms and without the threat of being discharged," she said.
Jennifer Levi, from GLAD (GLBTQ Legal Advocates & Defenders), which filed the case alongside NCLR, added: "This court saw straight through the smokescreen the government tried to create to hide the bias and prejudice behind Trump's change in military policy. This clear, powerful ruling confirms that there is no legitimate reason to exclude transgender people from military service."
The US Justice Department said the ruling was premature as the Defense Department is still working out how to implement Trump's decision. It is expected to appeal the ruling.
Trump announced on Twitter in July that, "the United States Government will not accept or allow Transgender individuals to serve in any capacity in the U.S. Military". It appears that he made the decision with little or no consultation with the military.