Uganda | Surprise as police trained to protect LGBT people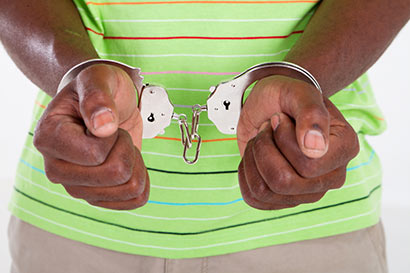 In an unexpected but welcome development, it's been reported that police in the Ugandan capital have been sensitised on the rights of LGBT people.
According to the Daily Monitor, 40 officers from the Kampala Metropolitan Police Area were ordered by police headquarters to attend the workshop at a local hotel.
"There will be a sensitisation workshop on minorities rights (LGBT) on Thursday 16 November 2017 at Tick Hotel Kawempe (Division). Forty officers should be selected from your regional," reads the message, dated November 14.
The message continued: "The target group should include Officers in charge of criminal investigations, stations and regional and community liaison offices. Officers who have never attended a workshop on the same should be selected."
The Monitor said that not all police officers approved of the workshop.
Police spokesperson Emilian Kayima told the newspaper that the training was not intended to 'promote homosexual practises'.
He explained that, "What the training is aimed at, is to teach our field officers to appreciate that minorities have rights that should be respected."
Kayima added: "If an intersexual person is arrested, the officers should be able to know how to handle the suspect. The officers must be able to know whether to detain the suspect in male or woman's cell."
The Ugandan police have been instrumental in the oppression of LGBT people in the country, including arresting, humilating and abusing those accused of homosexuality.
In August, the organisers of Pride Uganda were forced to cancel this year's event after they were threatened with arrest by the police.
The 2016 festival descended into chaos and violence when the police raided a Pride pageant. They arrested and beat people, leading to the hospitalisation of one victim who threw themselves out of a fourth floor window while fleeing.
Colonial-era legislation criminalises gay sex in Uganda, allowing the courts to imprison anyone found guilty of homosexuality for life.