Has the Pretoria gay online dating gang finally killed someone?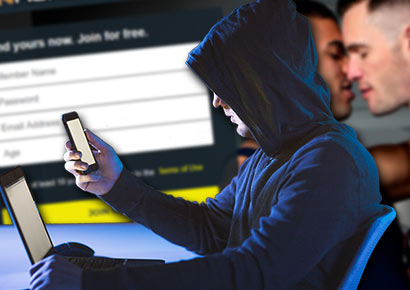 A man has fallen to his death in Pretoria, possibly killed by the same gang that has been targeting gay men through online dating sites and apps.
On Monday, a 23-year-old man was reportedly pushed from the seventh floor of a flat adjacent to the Tambotie apartment block in Sunnyside, east of Pretoria.
Police believe that the deceased and a friend who had accompanied him were lured to the flat through an online advert for the sale of a high-end camera. Reports suggest that upon arrival inside the flat, they were attacked by a group of men who allegedly robbed them of cash and cellphones.
While the friend managed to escape, the other victim was allegedly pushed through the window and he fell to his death. The suspects fled the scene and no-one has been arrested.
The Tambotie flats are the same apartments to which a number of gay men have been lured on the basis of fake 'dates' arranged through dating sites and apps.
Typically, the men are held hostage at gunpoint, often stripped naked and then forced to transfer money to the robbers and give them access to their bank cards. While some victims have been beaten there are no reports of anyone losing their lives. Mambaonline reported on two recent cases that took place on 21 March and 1 April.
While the police are unable to confirm that the latest attackers are the same criminals who have been targeting gay men, they say it is quite possibly the case. Police spokesperson Captain Daniel Mavimbela told us that the criminals don't only target gay men, but use all kinds of online sites and services to scam and rob a range of people, including heterosexual victims.
"They are not using any one specific form of advertising. They use anything that can lure individuals into their spaces where they can rob them," he said.
Victims that we have spoken to have all expressed their frustration at the uninterested and unprofessional manner in which officers have dealt with their cases. They also question why these incidents have been allowed to continue to take place for years. This week, Mambaonline received a report from one victim of a gay online dating incident that took place almost three years ago.
"Because the police then did very little it's obvious they still have no time for any gay story," said the victim, who asked not to be identified. He revealed that despite an offer to draw an identikit picture of the three main men who attacked him, and to accompany the police to the apartment where he was held, nothing had been done in his case. "I almost feel helpless," he said.
Captain Mavimbela denied that homophobia was behind the police's actions. He claimed that these cases are extremely difficult to investigate because the Tambotie flats consist of four apartment blocks, each at least ten stories high, and the suspects don't use the same apartments for their crimes. He also believes that there may be more than one group behind the crimes, all using the same modus operandi.
Mavimbela confirmed that individuals were arrested last year in connection with a number of incidents. One suspect, linked to a case involving a gay man, is set to appear in court next month.
He urged dating sites and services to educate their users on the potential dangers of meeting strangers. "What are they doing, these [online services] to ensure the safety of the users? How much education is there? You can log in and start chatting to people without seeing any form of warning," he said.
Gay, bi and queer men are urged to be wary of how they choose to meet their dates, preferably meeting them in public places (click here for useful online dating safety tips from the Love Not Hate campaign).
The police have released a photo of a man known as "Ekene" who may be able to assist them with the investigation into the latest deadly case. If you recognise this man or have any information, please contact the Sunnyside police station on 012 422 3604. Information can also be shared anonymously via Crime Stop on 08600 10111 or via Crime Line SMS, 32211.
If you have experienced a similar incident, please contact info@mambaonline.com (we will maintain your anonymity if requested). You can also report an incident anonymously on the LGBT hate crime reporting site www.report.lovenothate.org.za.