Stripped & robbed: Another suspected online dating attack in Pretoria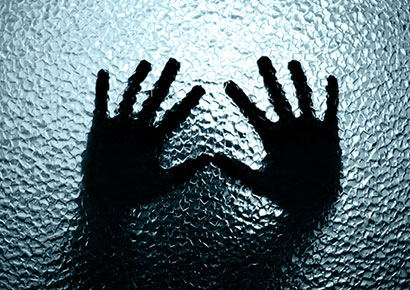 A man who was lured via the internet to meet a stranger in Pretoria says he was stripped naked, blackmailed and robbed.
According to the SAPS, the unnamed 28-year-old Johannesburg man went to a flat in the Tambotie building in Sunnyside on Easter Sunday to meet the other individual.
There, he discovered that the man had three accomplices who then allegedly forced him to take off his clothes.
"It is believed that after stripping the victim, the suspects took pictures of the victim using one of his cellphones and threatened to publish them via his own social media account should he not have cooperated and parted with his bank card and pin code," said police spokesperson Captain Daniel Mavimbela.
The man was robbed of two phones, worth around R10,000 each, cash and his bank card. Sunnyside police are investigating a case of robbery
Officers believe that an individual accused of operating online dating scams in the area is involved. The suspect was arrested last year on charges of robbery and kidnapping, but is currently out on bail.
The police are warning people "who use the internet to seek any form of companionship" to exercise caution before they proceed with meeting strangers.
"They must inform someone about who they intend to meet and where. Such meetings must take place in a public place," said Captain Mavimbela. He fears that these kinds of incidents could lead to "more serious and violent eventualities".
The incident is the latest in a series of similar attacks on gay and bi men who have set up meetings via dating or hookup apps and sites, particularly in Pretoria.
In November last year, Mambaonline reported the story of a Johannesburg man who was beaten, held hostage and robbed in Sunnyside when he arranged to meet someone he got to know on the PlanetRomeo dating site.
He said he'd been groomed for months by the man, who used a fake profile, before finally agreeing to meet him.
His experience was similar to that of another Johannesburg man who was abused and robbed in April 2017 after he arranged a hook-up through the gay dating site Manhunt, also at an address in Pretoria.
Mambaonline is aware of other incidents but the victims have not been willing to come forward with more information.
Criminals may rely on the fact that their victims are too embarrassed to report the attacks, or feel that they are somehow to blame; thus allowing the criminals to continue to target other men.
If you have experienced a similar incident, please contact info@mambaonline.com (we will maintain your anonymity if requested). You can also report an incident anonymously on the LGBT hate crime reporting site www.report.lovenothate.org.za.