Soweto Pride March 2018 In Pictures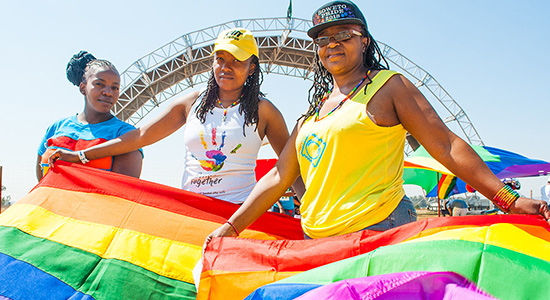 Saturday's 13th annual Soweto Pride march saw dozens taking to the streets of Protea Glen to reclaim public spaces for the LGBTIQ community.
The march, held under the theme of "Creating Communities We Desire", started shortly before noon under a blazing spring sun and proceeded through the township. Participants sang and chanted for equality, with rainbow colours spread across the crowd.
The procession also observed a powerful moment of silence for the victims of hate crimes. Marchers sat on the ground and held up photos of those who were murdered because of their sexuality or gender expression.
The march returned to the GOG Gardens venue, where hundreds more gathered to celebrate their Pride with entertainment and speeches.
Read more here or check out our exclusive gallery of images of the 2018 Soweto Pride march below.